2020 Highlights
Happy New Year!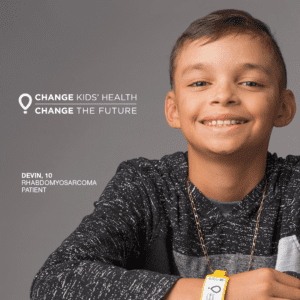 We cannot express enough gratitude for the support we received in 2020. Seemingly overnight, our home life, work life, school system and leisure activities were dramatically altered. "Coronavirus, social distancing, shelter-in-place, and flattening the curve" became part of our daily lexicon. Many of our partners were affected directly, working long hours, putting themselves and their families at risk to continue providing essential items to the community. Thank you to our partners at Walmart, Costco, Rite Aid, Walgreens, Panda Express, Ace Hardware and so many more for their immeasurable support in 2020. Corporate partners are at the heart of our CMN campaigns. Collectively, our CMN partners raised close to two million dollars for Valley Children's in 2020.
Specifically, Walmart had a record year, raising more than $450,000 for Valley Children's as well as Walgreens raising more than $42,000 in their two week campaign. It was also a milestone year for Rite Aid, surpassing $100 million fundraising for Children's Miracle Network Hospitals since 1994.
This year's mediathons were also a big success with ABC30's "Futures Worth Fighting For" Telethon raising more than $138,000 in August and Kiss Country for Kids Radiothon collecting more than $104,000 in October.
These partners and programs truly make the mission of Valley Children's possible. To each partner, their associates, and customers, we thank you for your steadfast support!