Ace Hardware Raises $1 Million for Lurie Children's at Kerry Wood Celebrity Golf Invitational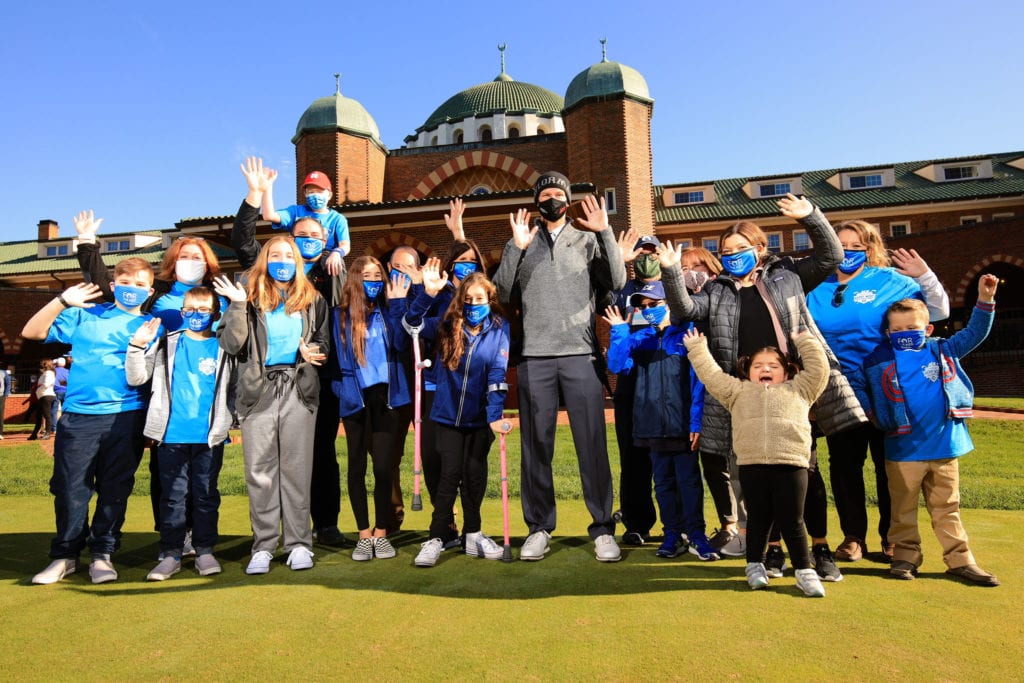 Ace Hardware, one of Lurie Children's largest and most long-standing corporate partners, teamed up with MLB Hall of Fame Cubs pitcher, Kerry Wood, in October to raise money to support the Center for Cancer and Blood Disorders and Department of Family Services at Lurie Children's. Led by the support of its premier sponsors Reliance, Duracell, Craftsman, Newell Brands and Milwaukee Tools, the event brought together nearly 200 Ace Hardware vendors and merchants, as well as seven Lurie Children's patient families for a day of golf and fundraising at Medinah Country Club.
With comprehensive safety measures put in place by Ace Hardware's planning team to ensure the safety measures of all attendees and staff, golfers met Lurie Children's families on three different holes throughout the day where they could learn more about the hospital's mission and raise funds to support Ace's $10 million pledge.
Raffle Tickets – three families met each group of golfers on their hole where they could purchase raffle tickets to win a ton of prizes donated by Ace's vendors, including a free tasting menu at Spiaggia, a special edition Yeti cooler and several different power tools. Here's a look at how excited Abby was when Kerry Wood bought a raffle ticket from her: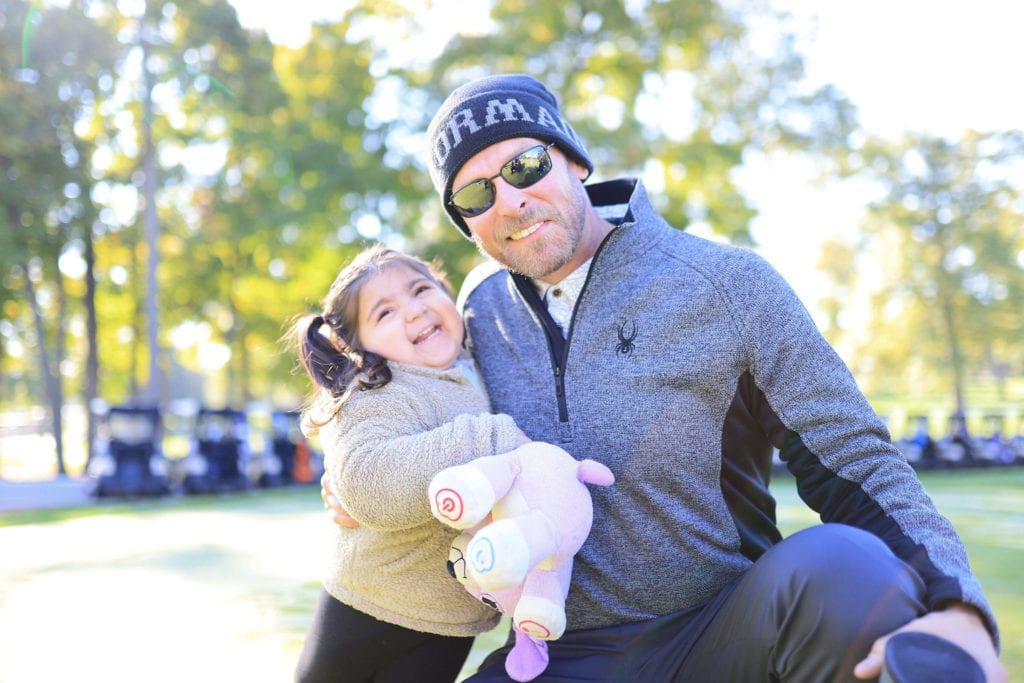 Feel Good Gifts – the next Lurie Children's hole golfers would come across was filled with small signs of symbolic gifts golfers could purchase for the patients and families inside the Ace Hardware Inpatient Unit at the Lurie Children's Center for Cancer and Blood Disorders. Some of these gifts include a pet therapy visit, child life intervention, beads of courage or an arts and crafts kit.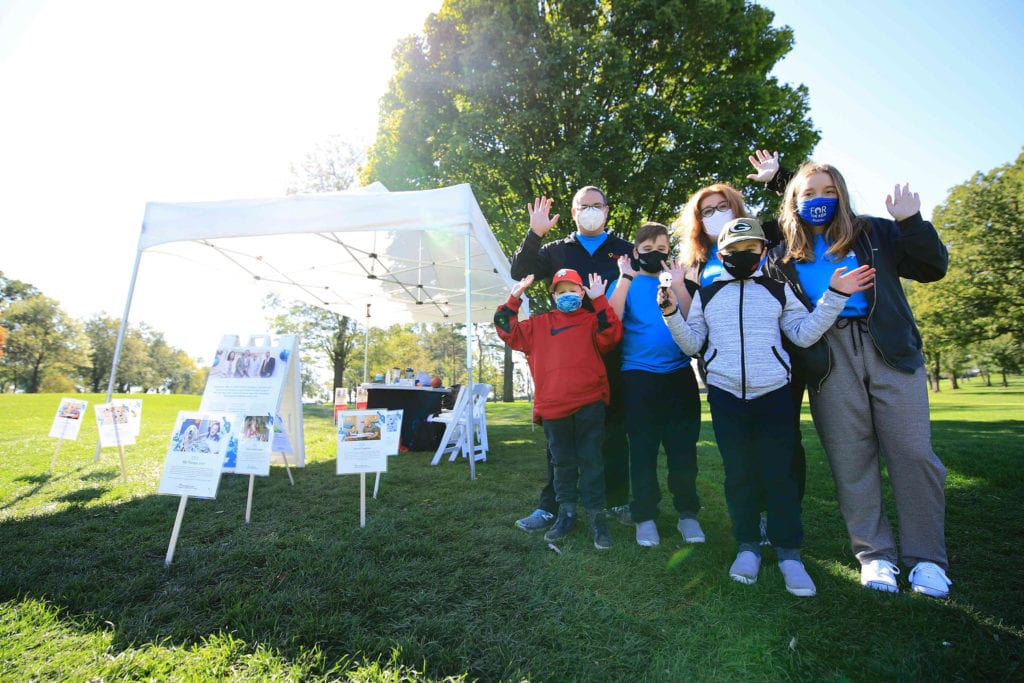 The Snack Shack – the last Lurie Children's hole was the Snack Shack where Ellie, Gracie and their families had all sorts of snacks, drinks and fuel golfers needed to get through the long day of golf. As the first ever Ace Hardware All Star, this hole was a long stop for many Ace Hardware vendors who wanted to catch up with Ellie and her family!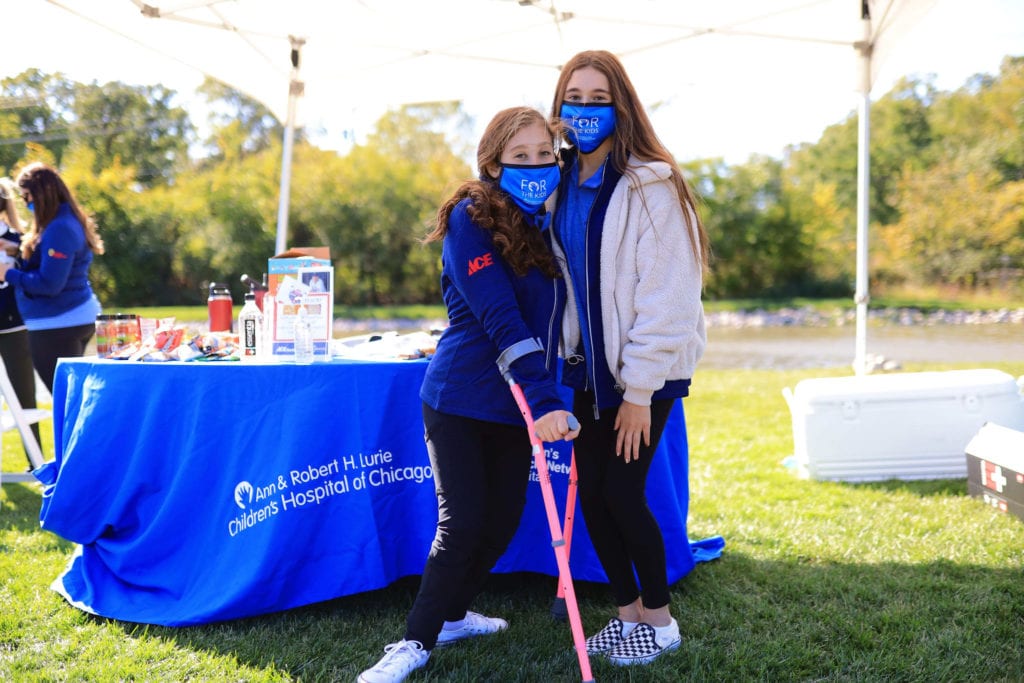 Due to the generosity of Ace Hardware and all who attended and supported the event, the Kerry Wood Celebrity Golf Outing was able to raise over $1 Million to benefit the hospital. On behalf of everyone at Lurie Children's, including our patients, families, doctors and nurses, thank you to Ace Hardware and all its vendors, as well as Kerry Wood, for their support during these rapidly-changing and uncertain times.