Ace Hardware: Small Change Adds Up in a Big Way – April 1-30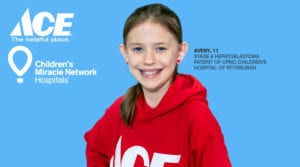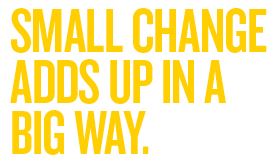 Through the entire month of April you can round up your purchase at participating Ace Hardware locations and your small change will create big impact for patients and families at Seattle Children's Hospital. All donations stay local and help kids like Avery, our national 2020 Ace All-Star!
Ace is your local hardware store and they take pride in being a part of your community. Ace Hardware has over 5,000 stores around the world with most of those stores independently owned and operated by local entrepreneurs. These hard-working men and women are part of the fabric of your community. They are small business owners who are local and loyal…just like it ought to be. While others have become large and impersonal, Ace has remained small and very personal. That's they say a visit to Ace is like a visit to your neighbor.
This local and loyal mentality is one of the reasons for the longstanding partnership Ace Hardware has built with Children's Miracle Network Hospitals since 1991 – we both believe in the power of local. Ace retailers not only pride themselves on being well-connected with their communities, but also want to give back locally to their neighbors, friends and families. Supporting their local CMN Hospital is the perfect opportunity to do so. Read an article below featuring Chris Doucet from the Ace Foundation, sharing how the 'power of local' is what has driven Ace's success in fundraising for and engagement with CMN Hospitals.