Ace is the place helping CHoR!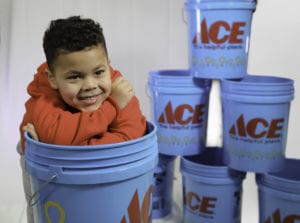 A huge thank you to the participating Ace Hardware locations in the annual Ace Bucket days campaign, where with just a $5 donation, a customer received a 5-gallon CMN bucket and 20% off everything they could fit inside!
We are grateful for the commitment our Ace Hardware retailers have to Children's Hospital of Richmond at VCU along with the hard work they are putting in as an essential business during the COVID-19 pandemic. They are truly the "Helpful Place" and we are proud to have them as a partner!