CMN Hershey raises $4.4M!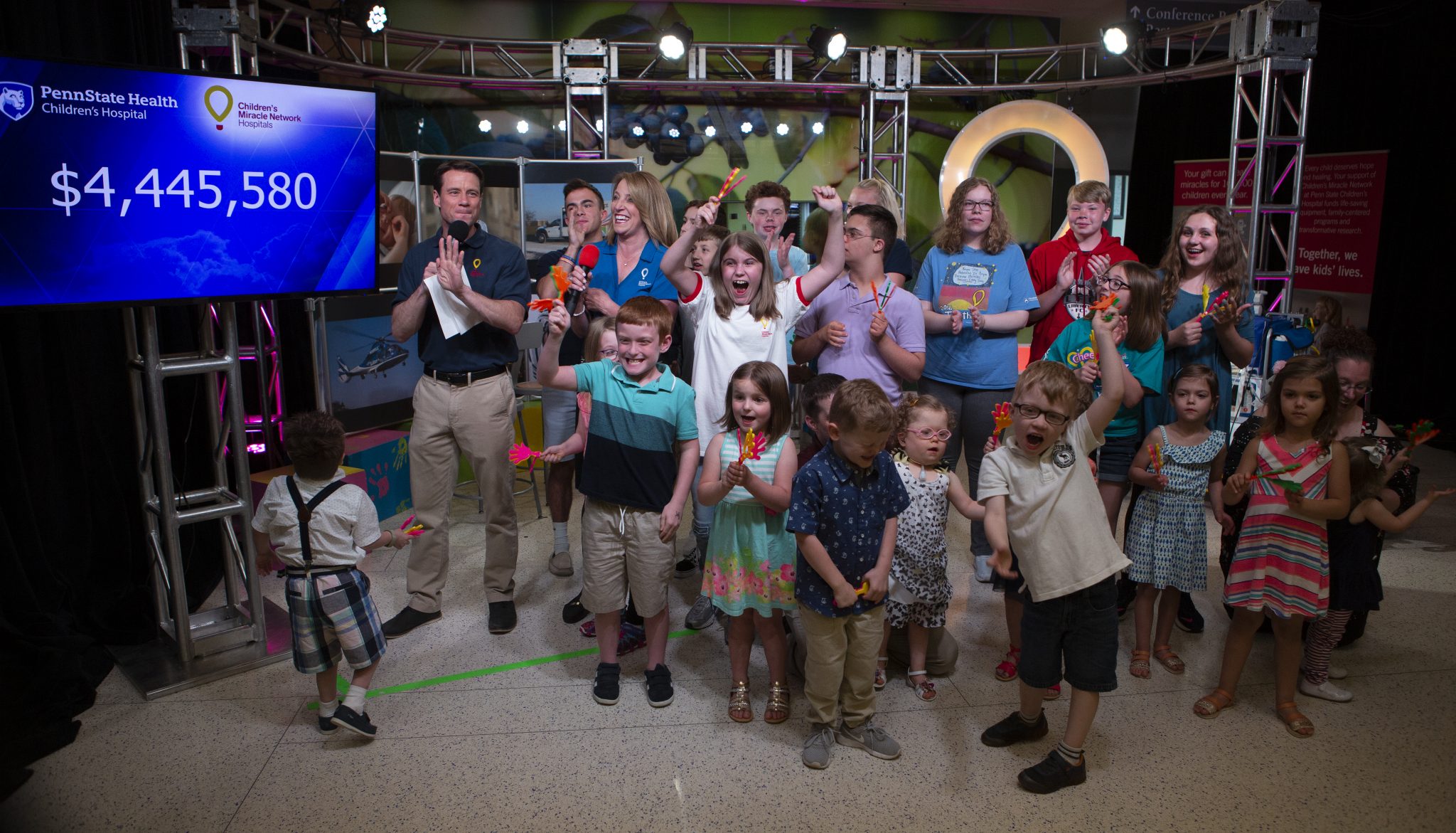 Children's Miracle Network raised $4,445,580.79 for Penn State Children's Hospital in 2018-2019. The total was announced during the 35th annual Children's Miracle Network Telethon, which aired Monday, June 3 on WGAL-TV 8 from Penn State Children's Hospital.
The total represents a year-long fundraising effort by thousands of individuals and more than 135 corporate and community partners. The telethon event raised a record-breaking $317,658 in donations that were made by phone, mail and online to purchase a new pediatric ambulance for the Children's Hospital. During the telethon, current and former patients and their families also shared their inspiring stories.
Top corporate donors for the year included Giant Food Stores, The Hershey Company, Rite Aid Corporation, Cumulus Media, WGAL-TV8, Walmart Stores, Inc., Penn State Health employees, Hershey Entertainment & Resorts, Dairy Queen and Costco. Local community groups, pediatric patients and families also raised money through various fundraisers including golf outings, races and sporting events.
This year marked the 35th anniversary of the event. Over the past 35 years, Children's Miracle Network has raised more than $74 million to support programs, equipment and research at the Children's Hospital.
"When I reflect on the last 35 years, I'm in awe of what this community has helped us to accomplish. From the Child Life program that was established in 1984, to the life-saving ECMO machine purchased in 1991, to the new pediatric ambulance that was just funded through the annual Telethon, community support has helped to create a generation of miracles," said Dr. Craig Hillemeier, dean of Penn State College of Medicine, chief executive officer of Penn State Health, and Penn State's senior vice president for health affairs.