Fishing for the Kids!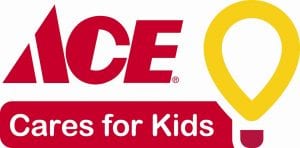 In April, the Grigg's and Tri-Cities ACE Hardware Stores hosted a Walleye Fishing Tournament. Because of the incredible support of the community in and around the Tri-Cities, the tournament was able to raise $10,000 to support Children's Miracle Network Hospital (CMNH) at Sacred Heart Children's Hospital!
One of our wonderful miracle families, the Naftzger's, attended the tournament and accepted the check on behalf of CMNH. Elliott (pictured below on her dad's shoulders) has been treated at Sacred Heart Children's Hospital from the time she was born. Elliott was diagnosed with hypoplastic left heart syndrome when her mom was just 20 weeks pregnant. She had her first open heart surgery at just 4 days old. Her second surgery came at 5 months and her third was last June, when she was 4.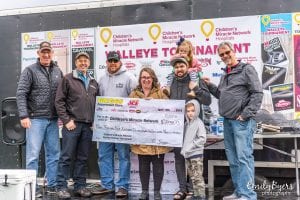 Thanks to money raised for Children's Miracle Network from amazing partners like ACE Hardware and the incredible doctors and caregivers at Sacred Heart Children's Hospital and we are able to continue to provide the care that Elliott needs to live a relatively normal life.
Thank you, ACE Hardware!