Meet a Change Maker: Paulette, Whitmore Ace Hardware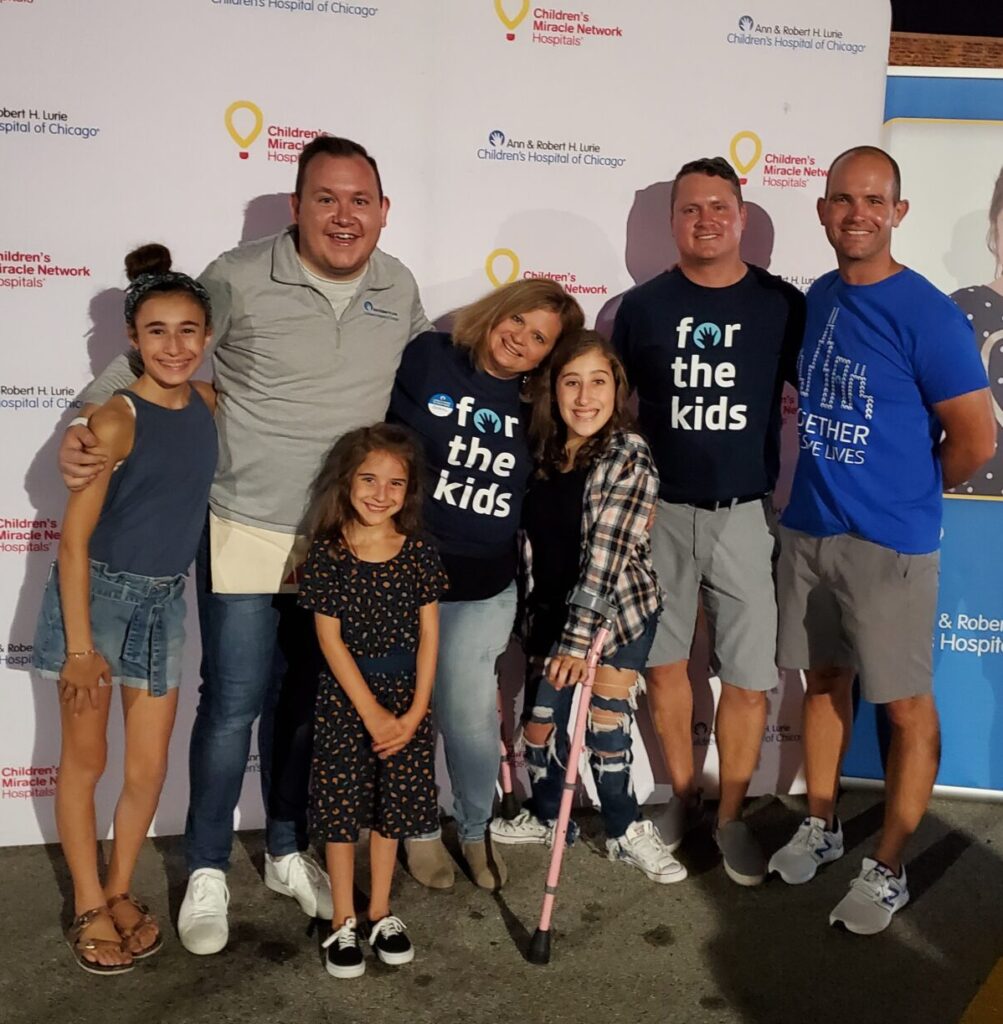 Tell us about yourself…
Hello, I am Paulette Tovo, Manager of Whitmore Ace Manteno. I live in Manteno, Illinois and I fundraise on behalf of Whitmore Ace Manteno. Our company started raising funds for Lurie Children's in 2012 and our store began Ace Hardware's Round Up donation program in 2016.
What fundraising achievements are you most proud of?
The past two years my Whitmore Ace Manteno Team and I participated in a fundraiser outside of our store called, "Community for a Cure". Our first event was inside a local establishment where we raised over $5,500.00. Last year we hosted an outdoor event on Main Street in our town and it was supported by our Village.  It was an evening of raffles, taco truck, raffle baskets, hatchet wall, lotto boards, gift card boards, punch wall, and live music! We invited two host families from Lurie Children's to join us as well. We raised over $16,000.00. The support our Community showed was OUTSTANDING! In 2019 our chain raised $129,473 (#1 fundraising chain nationally and Manteno store was #1 fundraising store in Chicago!  I was so proud of my team and our Community!
What inspires you to raise funds and awareness for Lurie Children's?
GIVING HOPE!  Families that are faced with the unthinkable, unforeseen circumstances of their children being afflicted with potentially life treating illnesses, is so unbelievably unimaginable. Lurie Children's exhumes the possibility of HOPE in such a scary time –that is my "why".  Sometimes just having that "HOPE" around you is like osmosis, it absorbs into a person's being and it is a definite game changer!
Is there anything special you've learned along the way?
The most meaningful fact that I learned is that you always think it's "the other family or the other guy" that can be affected, but the reality of having signage at the local level showing how many families in our very own community that our being treated at Lurie Children's is truly eye opening!
Any advice for other CMN fundraisers?
Involvement!  We had tremendous success by including local businesses and our Community leaders!  There was so much excitement from local businesses to get involved with such a worthy cause. It brought great community awareness of how much Lurie Children's contributes on a local level.  Local events also provide a great networking opportunity which inspired us with wonderful ideas for future events!