Meet Brantly, WVU Medicine Children's 2020 Champion Child!
Brantly came to WVU Medicine Children's two years ago to help treat his medical conditions. He was born with spina bifida, a spinal defect that goes from the base of his rib cage to the end of his spine, and has paralyzed him from the waist down. With the diagnosis of spina bifida, he also has hydrocephalus with a ventriculoperitoneal (VP) shunt, Chiari 2 malformation, neurogenic bowel and bladder, tethered cord, and more. He has undergone over 30 major surgeries, multiple invasive procedures, countless hospital stays with IV's, PICC lines, drains, wires, and cords, received stitches with minimal to no numbing, a couple ambulance rides, and some broken bones.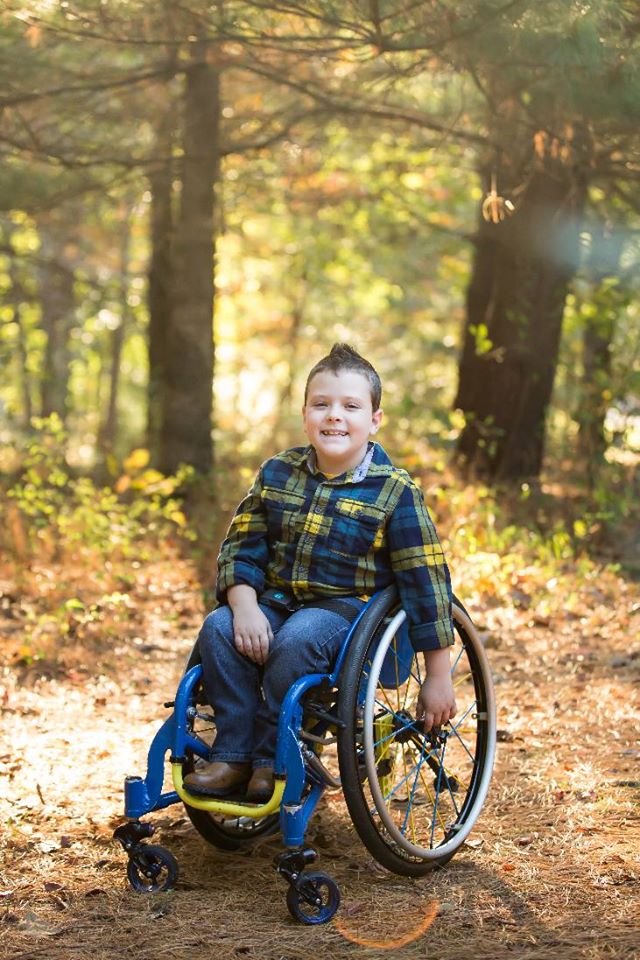 When asked how his medical conditions have affected him, Brantly answers with true spirit, "I just go with it! Some days are hard, but other times it is fun being on wheels!" He loves spending time outdoors hunting, fishing and riding bikes with his little sister. He is blessed with a supportive community and loves to give back for all he has been given. Brantly does not dwell on what he has been through and prefers to think of how he can help others.
Want to learn more about Brantly's journey? Click HERE!
Brantly is our Wild and Wonderful West Virginia Miracle!!