A Proud Partner Of Children's Miracle Network Hospitals
About Ace Hardware Corp.View Site
Since becoming a Children's Miracle Network Hospitals partner in 1991, Ace Hardware has raised more than $100 million for local Children's Miracle Network Hospitals across the country. This success stems from the creative fundraising efforts of the Ace Hardware Foundation and the generous contributions of Ace retailers, customers, vendor partners and team members.
Participating Ace retailers support their local Children's Miracle Network Hospital each year through many national programs including Round Up For Kids, Ace Bucket Days, the World's Finest Chocolate Candy Program and more to raise funds locally. In addition, many Ace Retailers and Ace Retail Support Centers host regional fundraising events each year ranging from 5K's to golf outings to barbeque events, and employee sales.
The Ace Hardware Foundation also hosts several major fundraising events each year with the support of its vendor partners. Their three annual premier events are the Ace Hardware Foundation Vendor Golf Outing, the Ace Shootout – a Celebrity Golf event in Hawaii, and the Robbie Gould Celebrity Golf Invitational Presented by Ace Hardware.
How Your Dollar Helps Patients with
Ace Hardware Corp.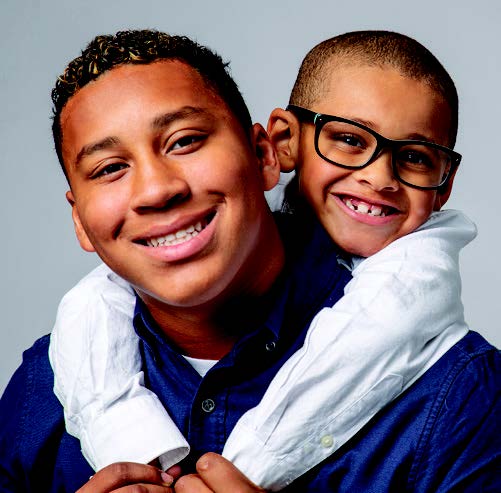 Advancement Services
For Kids LikeEli & Shane
When brothers Eli and Shane were ejected from the off-road vehicle they were riding in, they flew nearly 35 feet. Twenty cents of every dollar provide advancement services to support physical and programmatic excellence to deliver the best possible patient outcomes including the trauma and burn care the boys received while they were in the hospital.
Show You Care
Get a free Miracle Band to represent the more than 10 million kids who enter a Children's Miracle Network Hospital for treatment every year.