A Proud Partner Of Children's Miracle Network Hospitals
About Ace Hardware Corp.View Site
Ace Hardware has over 5,000 stores around the world with the majority of those stores independently owned and operated by local entrepreneurs. Ace stores come in all sizes and shapes based on the needs of each individual neighborhood. Ace has small, urban stores, large rural stores and everything in between. Ace stores offer a wide variety of paint, lawn and garden, tools, local niche services and virtually anything you'll ever need to fix, repair and maintain your home. And of course, Ace is most certainly the place with the helpful hardware folks! The Ace Hardware Foundation is a 501(c)3 organization that exists to enhance Ace Hardware's vision of being the "Helpful Place" in local communities through philanthropy. The Foundation provides support and opportunities for the Ace community to give back locally. Since becoming a Children?s Miracle Network Hospitals partner in 1991, Ace Hardware has raised more than $122 million for local Children?s Miracle Network Hospitals across the country. This success stems from the creative fundraising efforts of the Ace Hardware Foundation and the generous contributions of Ace retailers, customers, vendor partners and team members. Learn more at acehardwarefoundation.org.
How Your Dollar Helps Patients with
Ace Hardware Corp.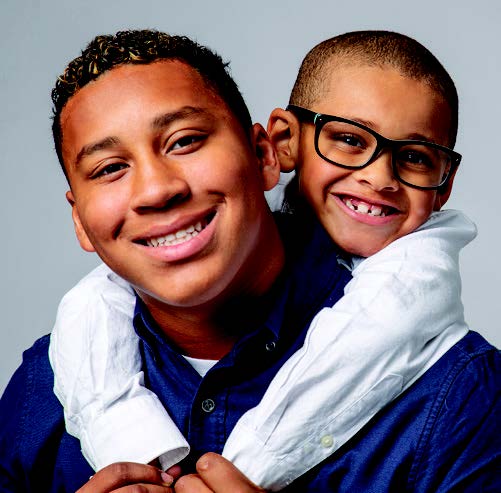 Advancement Services
For Kids LikeEli & Shane
When brothers Eli and Shane were ejected from the off-road vehicle they were riding in, they flew nearly 35 feet. Twenty cents of every dollar provide advancement services to support physical and programmatic excellence to deliver the best possible patient outcomes including the trauma and burn care the boys received while they were in the hospital.
Show You Care
Get a free Miracle Band to represent the more than 10 million kids who enter a Children's Miracle Network Hospital for treatment every year.