Ace Hardware Aces July Round Up Campaign
We have one thing to say to the helpful hardware folks and customers at Ace: THANK YOU!
During the month of July, Ace Hardware stores across Maine participated in a round up campaign to support The Barbara Bush Children's Hospital.  By asking every customer to round up their transaction total to the nearest dollar, Ace was able to raise a grand total of….. $8,969.54!!
Special thanks to the following Ace locations for partnering with us on this lifesaving campaign:
Coastal Hardware- Yarmouth
Maine Hardware- Portland
Falmouth Ace Hardware – Falmouth
Plummer's Hardware – Gorham
Rocky's Ace Hardware- Bath
Did you know?  Although Ace Hardware is a national brand, all Ace Hardware locations are locally owned.  When you round up your total at Ace Hardware, you are supporting our children's hospital AND a local business!  BUT- the fun doesn't stop now!  Select Ace Hardware stores in Maine are continuing to ask customers to round up their purchase.  While our country is in the midst of a national coin shortage, rounding up your purchase can help everyone during this pandemic.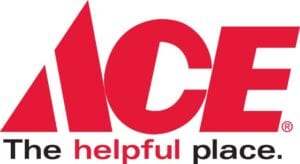 Thank you to all Ace Hardware locations and their customers who helped make the July round up campaign a success!