Ace Shootout: Meet Team Hockey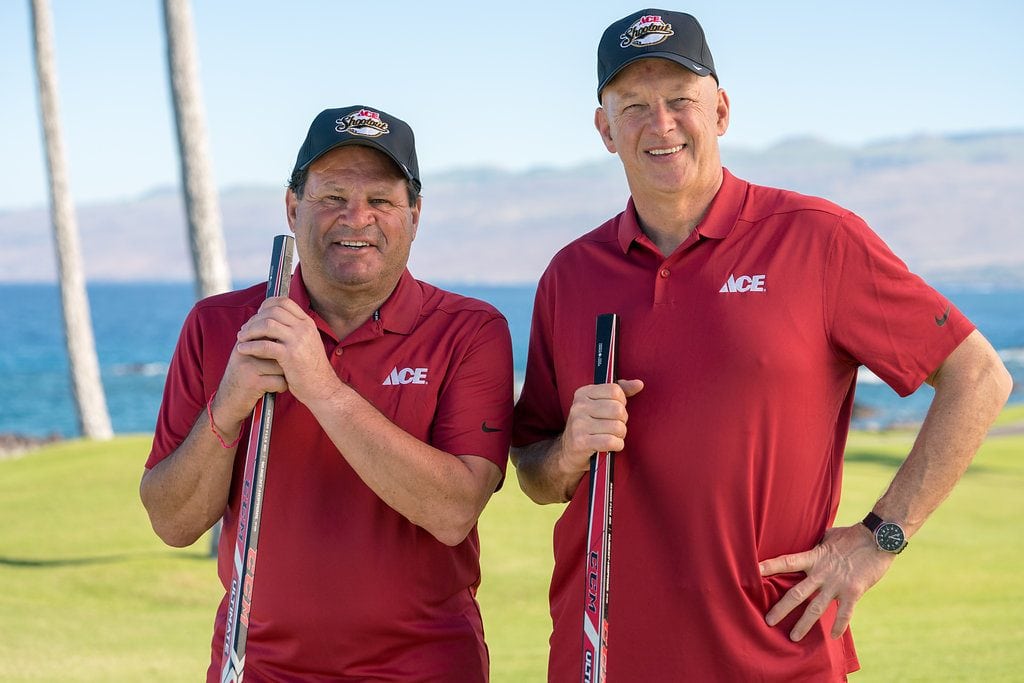 This is the second in a series of posts featuring each celebrity team playing in the 2018 Ace Shootout premiering on March 26, 5:00 p.m. EDT on Golf Channel.
Hockey great Mike Eruzione returns to the Ace Shootout this year and is joined by fellow Olympian Jack O'Callan.
Mike Eruzione was the captain of the 1980 gold-medal "Miracle On Ice" US Hockey team and is a former Olympic sports commentator. He now tours the country as a motivational speaker, speaking on how to overcome adversity through commitment and teamwork. Mike is playing for Boston Children's Hospital.
Jack O'Callahan played in the NHL for seven years and spent time with the Chicago Blackhawaks and New Jersey Devils. He also played on the 1980 "Miracle on Ice" U.S. Hockey team. Jack is playing for Ann & Robert H. Lurie Children's Hospital in Chicago.
You can vote for Mike or Jack as your "Fan Favorite" at AceShootout.org. The player with the most votes will receive a $10,000 donation for the hospital they represent. Special thanks to Milwaukee Tool for sponsoring this year's Fan Favorite online voting.
Check out episode 2 of Parker's Posse where Miracle Kid Parker asks tough questions of Mike and Jack: