Ace Shootout: Team Entertainment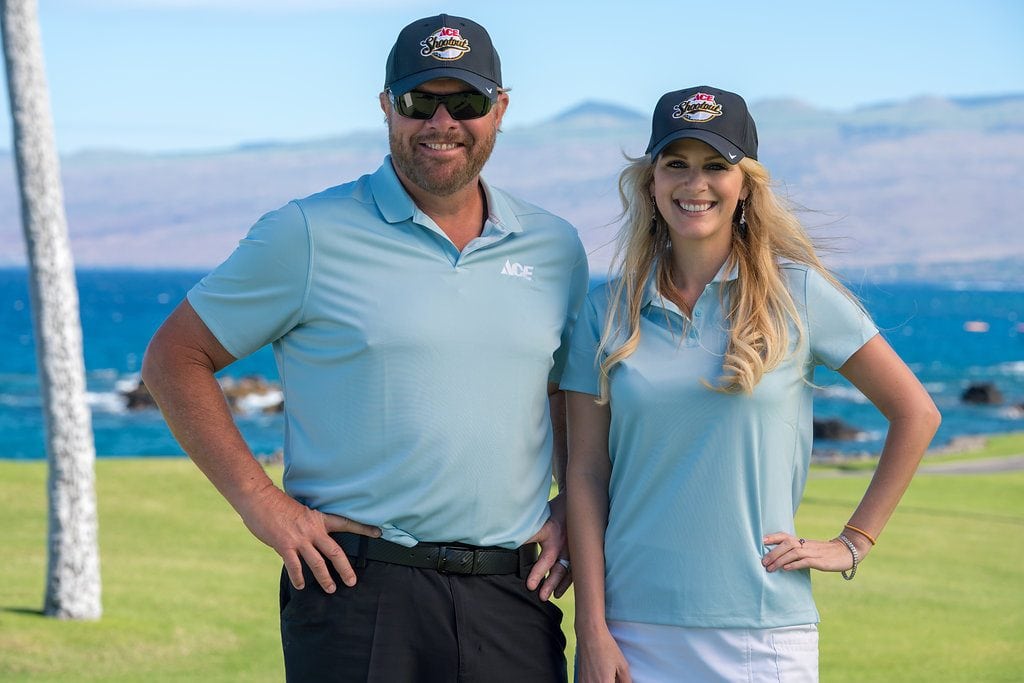 This is the fifth in a series of posts featuring each celebrity team playing in the 2018 Ace Shootout premiering on March 26, 5:00 p.m. EDT on Golf Channel.
For the first time, the Ace Shootout will feature a Team Entertainment. Country music superstar Toby Keith joins Jennifer Wayne of the up-and-coming country band, Runaway June.
Toby Keith is an award-winning singer, songwriter, actor and record producer. He has 20 number one hits and 21 additional top hits on the Billboard Hot Country Charts. He has sold 40 million albums to date. Toby is playing for Children's Hospital Foundation.
Jennifer Wayne is a singer, songwriter, guitar player and member of the band Runaway June. She decided to forego a career in professional to pursue a career in country music. She is the granddaughter of John Wayne. Jennifer is playing for Children's Hospital Los Angeles.
You can vote for Toby or Jennifer as your "Fan Favorite" at AceShootout.org. The player with the most votes will receive a $10,000 donation for the hospital they represent. Special thanks to Milwaukee Tool for sponsoring this year's Fan Favorite online voting.
Check out the 5th of Parker's Posse where Miracle Kid Parker asks tough questions of Jennifer and Toby: