Change the Future with Ace Hardware's April Round Up Campaign!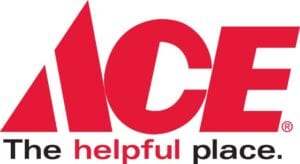 As the snow melts away and the flowers start to bloom, it's time to head down to your local Ace Hardware to pick up some supplies for the spring and summer seasons! Whether you're shopping for a new grill or renovating a bedroom, you have the opportunity to support The Barbara Bush Children's Hospital (BBCH) while you shop at Ace!
During the entire month of April, participating Ace Hardware locations across Maine and New Hampshire are asking every customer to round up their purchase in support of our hospital. During the July 2020 Round Up Campaign, Ace Hardware raised $8,969.54 for BBCH! Please consider donating your change to help us raise even more during this campaign.
Rounding up your transaction total may seem like a small donation, but it adds up and makes a huge difference. Take a look at the graphic below to see how just a few cents can make a huge difference for our kids.
A big thanks to our local Ace Hardware locations for their incredible efforts and generosity. Ace Hardware knows that when we change kids' health, we change the future – for all of us. We appreciate all that you do!