Change the Future with the Ace Holiday Round Up for the Kids campaign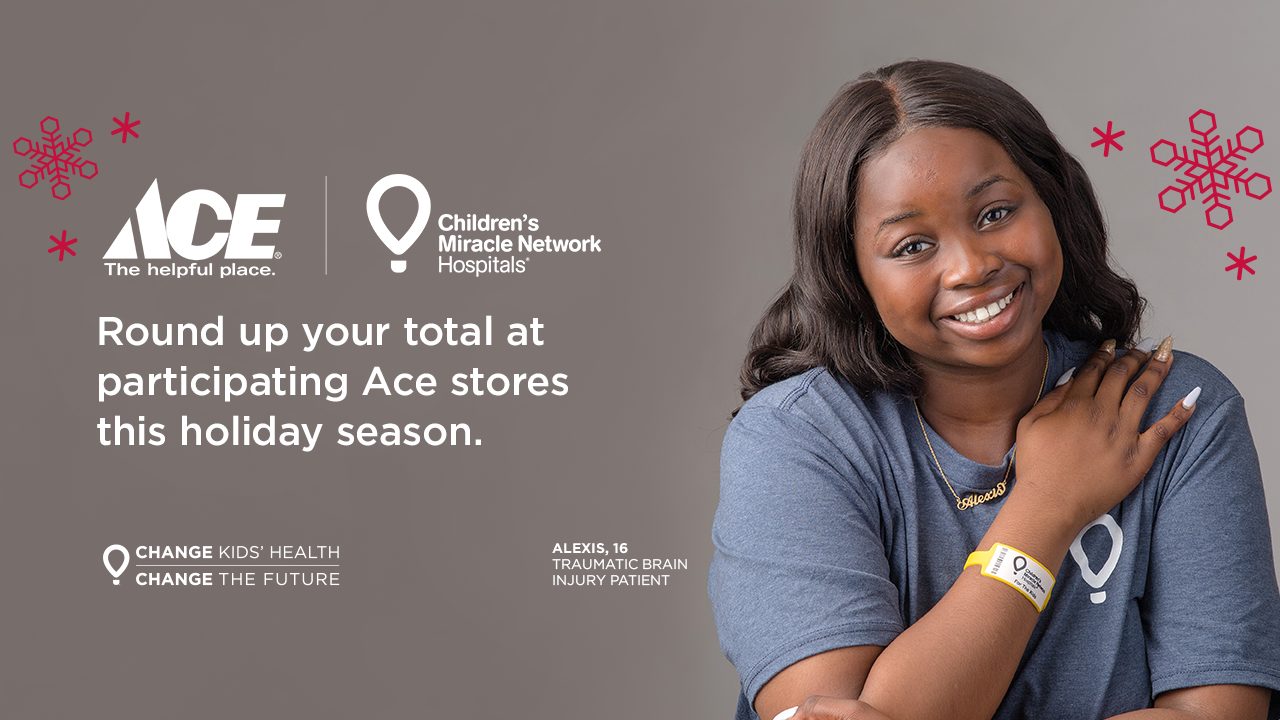 Ace Hardware knows that when we change kids' health, we change the future – for all of us.
That's why this holiday season, participating Ace Hardware locations will be asking customers to round up their purchase to help kids treated at their local Children's Miracle Network Hospitals.
When you shop at your local Ace Hardware for all your holiday needs, rounding up your purchase to the nearest dollar is an easy way to help families and kids in your community.
Customer donations gathered during this holiday season will help kids like Alexis.
Alexis was just 10 years old when she was hit by a car riding her bike near her home. She underwent seven hours of surgery after suffering a traumatic brain injury, a fracture of her C7 vertebrae, a broken leg, ruptured spleen and needed multiple skin grafts. She began intensive therapies including cognitive, occupational and physical therapy.
It's been six years since Alexis' tragic bike ride. Now a teenager, Alexis is an accomplished performer, having performed off-Broadway. Alexis still bears the physical scars of her accident on her face, shoulder and arm but doesn't let them bother her. She's proud of her scars and uses her voice and story to advocate for kids like her.
Round Up for the Kids is a great way to give back this holiday season and raise needed funds for local Children's Miracle Network Hospitals and transform how they meet the most urgent needs, saving more lives and protecting our collective future.
Thank you Ace for being the helpful place and helping all of us change the future.