Happening Now: Ace Hardware Round Up Campaign
Has quarantine made you reconsider the paint color of your kitchen cabinets?  Do you suddenly feel the need to build raised garden beds in your backyard?  Well, we have some good news for you!  During the entire month of July, participating Ace Hardware location in Maine and New Hampshire are asking customers to round up their purchase to support our children's hospital!  This means the next time you stop by your local Ace store to pick up some supplies for your next DIY project, you'll have the opportunity to support The Barbara Bush Children's Hospital (BBCH).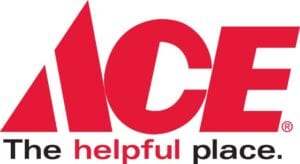 Rounding up your transaction total to the nearest dollar may not seem like a lot.  In fact, you'll only be donating anywhere from a penny to 0.99 cents.  BUT- these small donations add up and make a huge difference to the patients, family, and staff at BBCH.  We know how challenging this time is for everyone, so thank you to all Ace customers who choose to support our local Children's Miracle Network Hospital.  We also want to give a big thanks to all participating Ace Hardware locations for continuing to hold this fundraiser for us during this difficult year.  Thank you for being the helpful and generous hardware folks!