Happy 95th Birthday Ace Hardware!
Since becoming a Children's Miracle Network Hospitals partner in 1991, Ace Hardware has raised more than $107 million for local Children's Miracle Network Hospitals across the country, including our very own Sacred Heart Children's Hospital. Last year alone, Ace raised $14 million! Today, Ace Hardware turns 95! We are truly thankful for the continued partnership with our local Ace Hardware stores – without the support through their fundraising, we would not be able to do the amazing work we do. Cheers to another 95 years, Ace!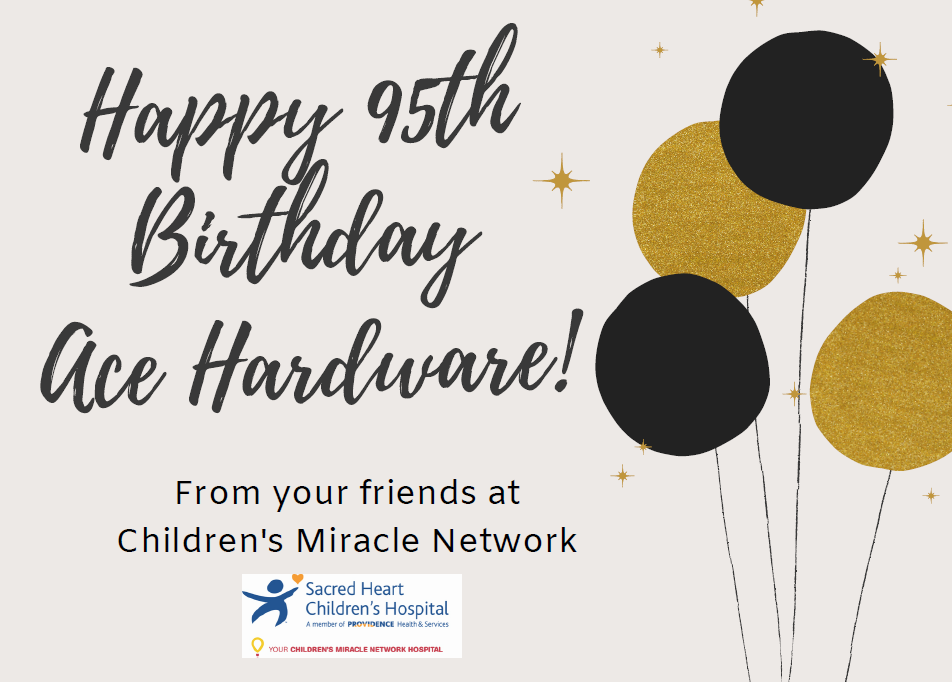 Give a gift to CMNH in honor of Ace's 95th Birthday – every dollar stays local!