Meet the 2017 Ace All-Star!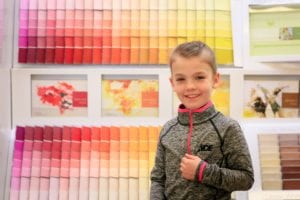 Earlier this week, Roxie Schopp was crowned the 2017 Ace Cares for Kids All-Star.
Roxie is a Miracle Kid and patient of St. Louis Children's Hospital and SSM Health Cardinal Glennon Children's Hospital. Roxie was diagnosed with stage IV high risk neuroblastoma, an aggressive form of pediatric cancer.
According to a press release from Ace Hardware, "Roxie was selected by the Ace Foundation following a nationwide campaign that gave every Children's Miracle Network Hospital an opportunity to nominate a deserving patient. As the fifth-annual All-Star for the Ace Cares for Kids Program, a $10,000 donation from Duracell will be made to CMN Hospitals of Greater St. Louis in Roxie's honor."
A local TV station was at Roxie's elementary school when Ace surprised her with the news. Check out the video below!