Mega Miracle Day 2020
Children's Miracle Network Hospitals partners in Los Angeles had a day of fun in the sun on Thursday, January 30th. Children's Hospital Los Angeles hosted their annual Mega Miracle Day at Banc of California Stadium.
Guests were invited to play games, share ideas, and send out good vibes during the Beach Party themed event. In addition to prizes and awards for the 2019 fundraising season, guests heard inspiring stories from Child Life Specialist Susan and Local Champion Julie Rose.
The Beach Party theme will extend beyond Mega Miracle Day and be used with all Children's Miracle Network Hospitals fundraising campaigns and events during the 2020 calendar year in Los Angeles. It was chosen in honor of the Southern California culture that helped shape our communities, while offering a variety of fun ways to support fundraising initiatives.
Mega Miracle Day began as a way to unite all of the CMN Hospitals partners under one roof. This allowed collaboration among partners and provided an opportunity to thank more of the people who work so hard on these fundraising efforts. CMN Hospitals partners raised more than $12 million for Children's Hospital Los Angeles in 2019.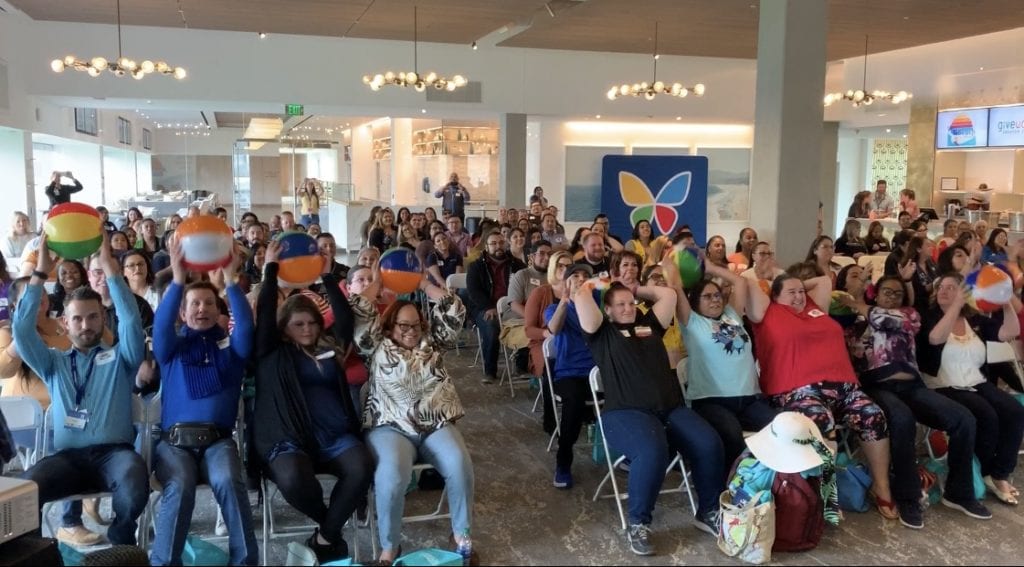 Partners attending the event included:
Ace Hardware
Costco Wholesale
Credit Unions for Kids
Delta Air Lines
Extra Life
Great Clips
IHOP Restaurants
Lazer Broadcasting (Radiothon partner)
Marriott International
Panda Restaurant Group
Rite Aid
Sam's Club
Walgreens
Walmart