Paige Mackenzie is Fore The Kids
For the past 22 years, Ace Hardware has hosted the Ace Shootout, benefiting Children's Miracle Network Hospitals. In that time, more than $24 million has been raised for children's hospital across the country and millions of children have been treated with quality care because of the generosity of Ace and their vendors.
Earlier this year, celebrities and professional athletes joined the fun in Hawaii to compete in a series of golf challenges for the chance to win donations for their local CMN Hospital.
Viewers tuned in on March 24 on Golf Channel  to watch the premier of the 2019 Ace Shootout. Spirits ran high as viewers waited to see which team – Golf, Football, Baseball or Basketball – would be crowned the winners. Team Golf, comprised of two professional golfers, Paige Mackenzie and Blair O'Neal, took home the crown for this year's Ace Shootout – winning charitable support for Orlando Health Arnold Palmer as the top prize.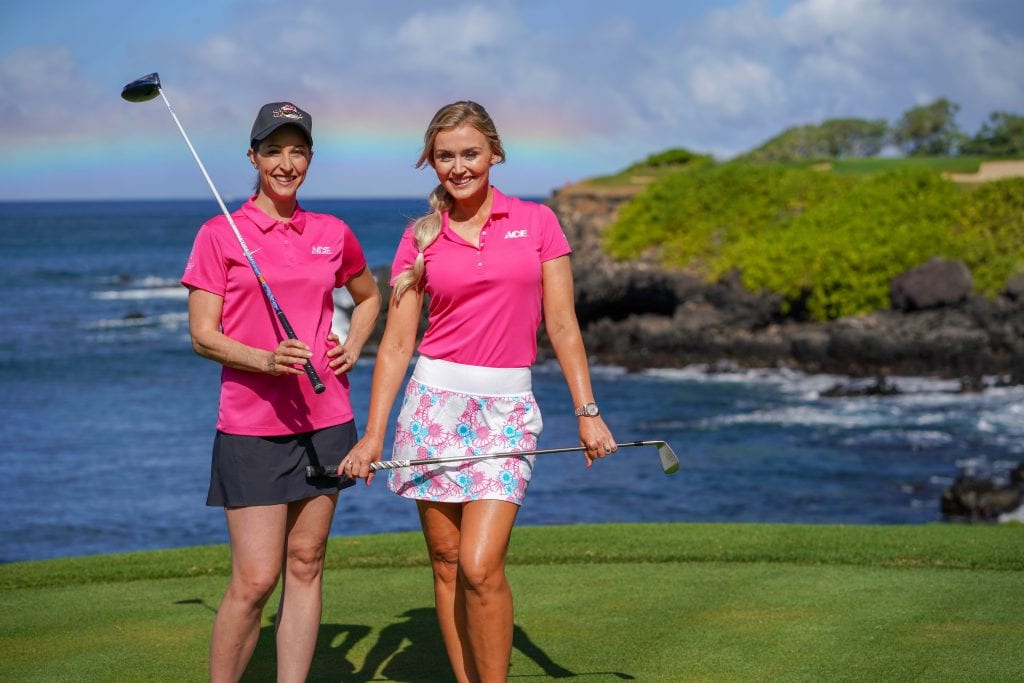 Paige Mackenzie played on the LPGA Tour where she had two top 20 finishes in a major. She was ranked #1 Female Amateur Golfer in the United States by Golf Week.  Currently, she is a Golf Channel analyst and Morning Drive co-host. Paige's competitive spirit wasn't the only thing that kept her motivated to play in the Shootout, even while pregnant with her second child. Her first-born was treated at Orlando Health Arnold Palmer Hospital for Children, so playing for this hospital in the Ace Shootout was personal.
"I am thrilled," Mackenzie said when asked what it meant to her to win the Ace Shootout and help kids treated at Orlando Health Arnold Palmer. "I was thinking about it on the last shot of the competition when I knew what it would mean if I could hit a good shot. I didn't want to leave Hawaii without giving it my all, because I know the kids and the staff inside the hospital do it every day."
This month, Paige Mackenzie was joined by The Ace Foundation at Orlando Health Arnold Palmer to present a check of $15,500 to be used for the hospital's areas of greatest needs. While at the hospital, she also had the chance to meet a few special patients who love golf and wanted to meet her in person. "Orlando Health Arnold Palmer makes a big impact in the community in which I live, and I was thrilled with the opportunity to support the hospital and all the work that they do," Mackenzie said.