Partner Spotlight: ACE Birthday Parties
The last Wednesday of every month is a chance for the patients and families at Lurie Children's to celebrate all of the birthdays in the hospital. For the past year, ACE Hardware has been The Helpful Place by hosting a 'Birthday Party' alongside World's Finest Chocolates for all of our patients. ACE encourages their corporate employees to volunteer at these Birthday Parties where kids can make crafts, enjoy treats, and have fun. These Birthday Parties help bring joy to all of the patients and provide an opportunity for the employees of ACE to learn more about Lurie Children's and interact with the patients we serve.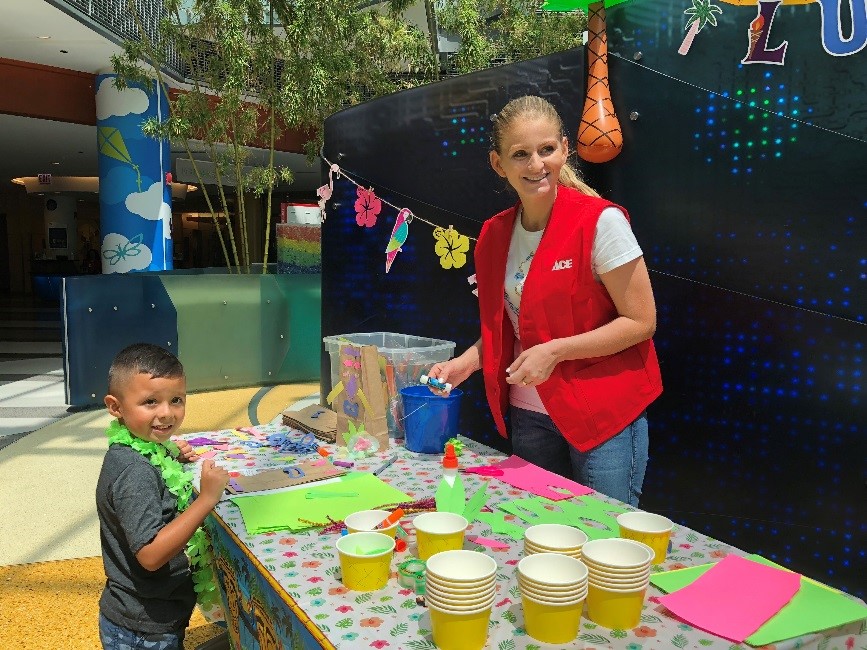 Back in 2017, ACE Hardware and the Robbie Gould Celebrity Golf Invitational created a library inside Lurie Children's where kids could read in a quiet environment. Since then, ACE frequently replenishes the hospital's supply of books which circulate from the library to patient's bedside on the ACE book cart. At the Birthday Parties, ACE provides a supply of new books to donate to patients and their families.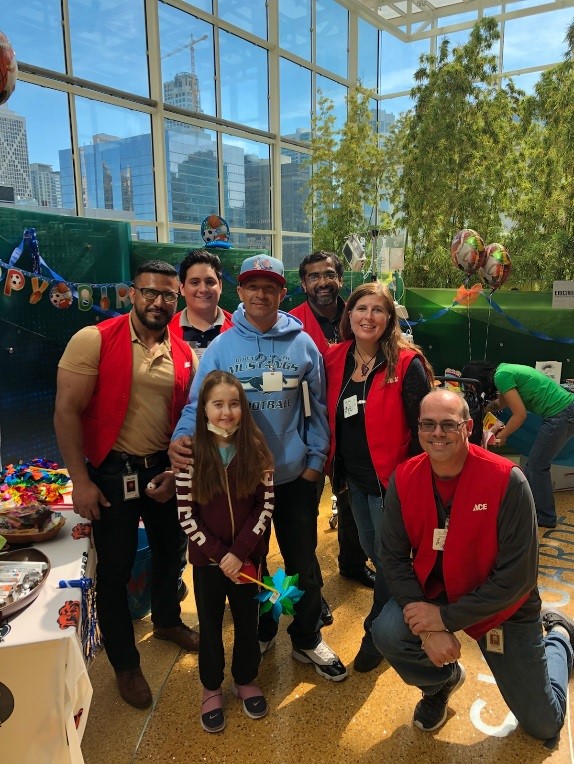 ACE's commitment to Lurie Children's is unique and goes beyond simply donating a portion of their profits every year. Donating to improve health outcomes for kids has become deeply ingrained in their culture at both the retailer, vendor, and corporate level. ACE Hardware corporate really emphasizes connecting all of their employees to the cause by providing interactive and unique experiences such as these in the hospital. ACE truly is an industry leader in the Corporate Social Responsibility world and lives up to their motto of being the Helpful Place, both in and outside of our hospital.