Team Football Tackles the Ace Shootout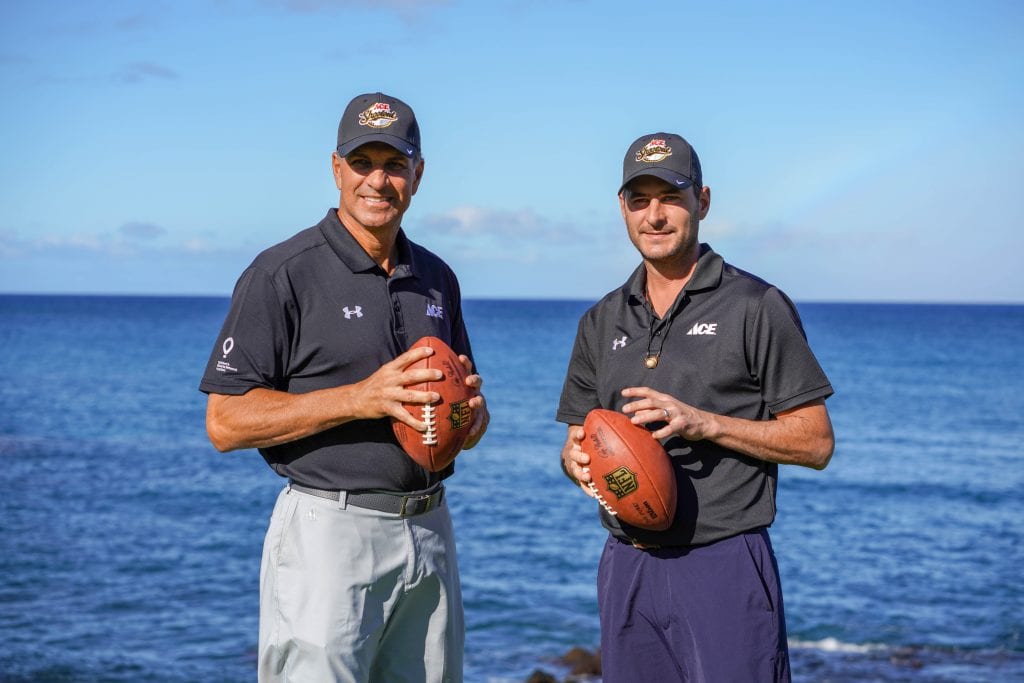 This is the fourth in a series of posts featuring each celebrity team playing in the 2019 Ace Shootout premiering on March 24, 5:00 p.m. EDT on Golf Channel.
Team Football this year is veteran Shootout player Marc Bulger and NFL great Vinny Testaverde.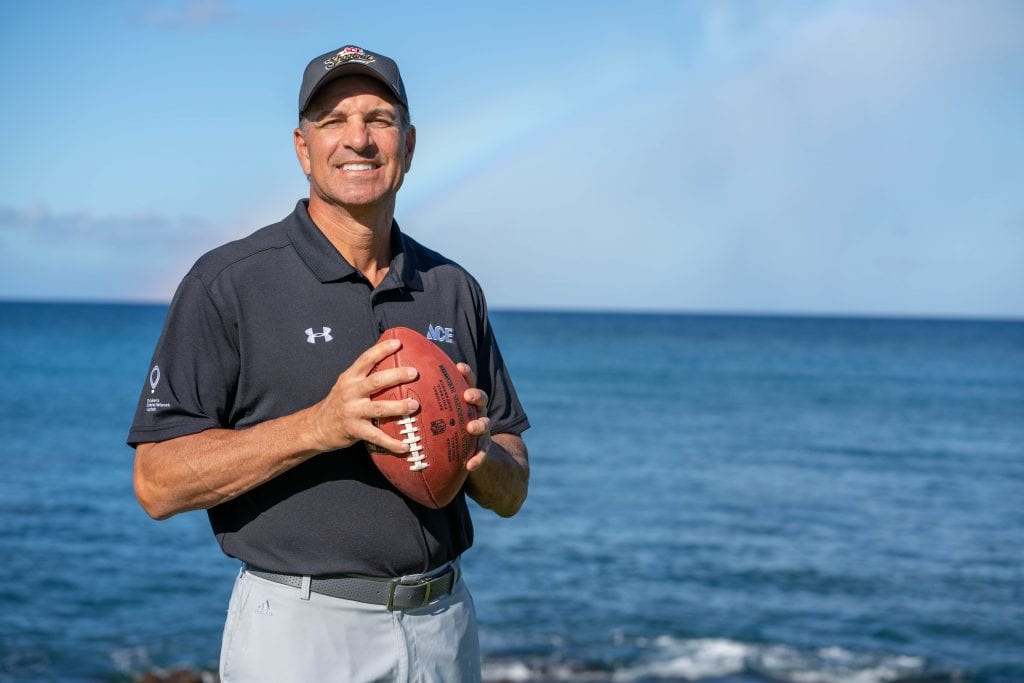 Vinny Testaverde played 21 seasons in the NFL as quarterback for the Buccaneers, Browns, Ravens, Jets, Cowboys, Patriots and Panthers. He won the Heisman Trophy in 1986 and is a two-time Pro Bowler. He was the first pick in the 1987 NFL Draft. Vinny is playing for Johns Hopkins All Children's Hospital in Florida.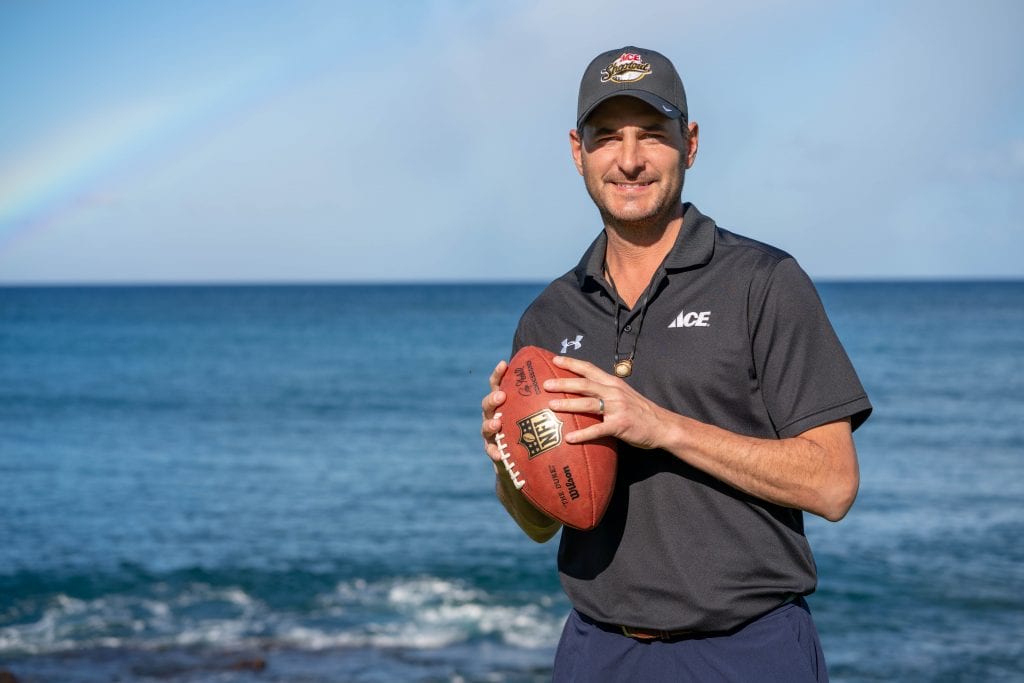 Marc Bulger had an 11-year career in the NFL which included stints with the Saints, Falcons, Rams and Ravens. Marc is also a two-time Pro Bowler. He is playing for Monroe Carell Jr. Children's Hospital at Vanderbilt in Tennessee.
You can vote for Vinny or Marc as your "Fan Favorite" at AceShootout.org. The player with the most votes will receive a $10,000 donation for the hospital they represent. Special thanks to Milwaukee Tool for sponsoring this year's Fan Favorite online voting.