What Paige McKenzie has to say about winning the 2019 Ace Shootout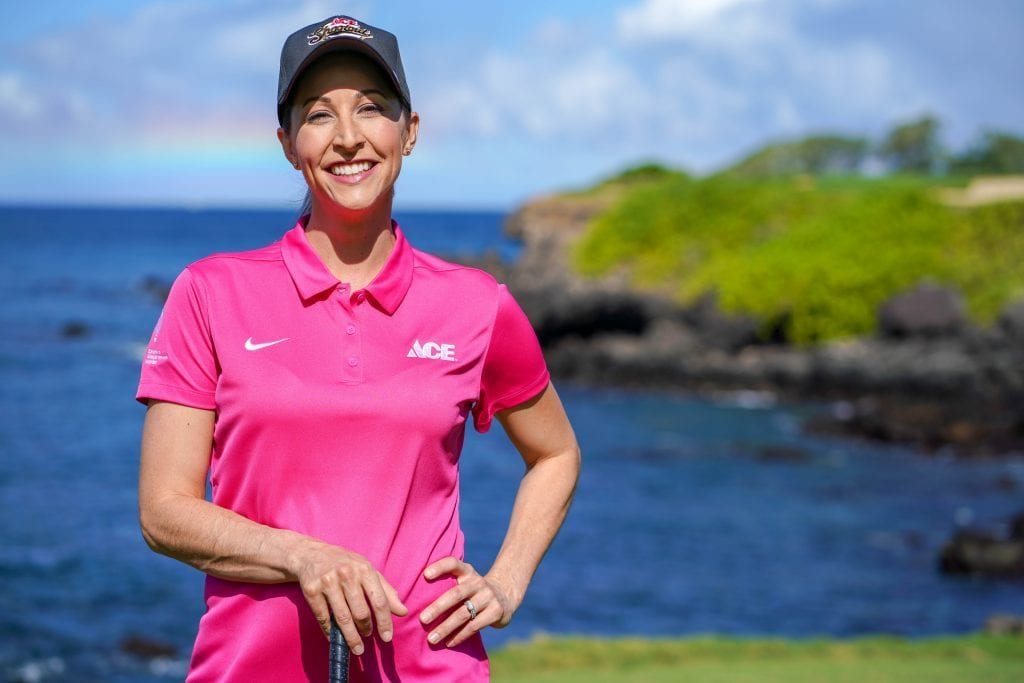 We asked Paige McKenzie a few questions about her recent time playing in and winning the 2019 Ace Shootout benefiting Children's Miracle Network Hospitals. Here is what she had to say:
Q: Hi Paige! Thanks for joining us at the Ace Shootout this year. We're wondering, since we support children's hospitals all over the U.S. and Canada, if you know a kid treated at a children's hospital? If so, can you share a bit about them?
A: A good friend of the family has a son, who is 13 and undergoing treatment for cancer. He is big hockey and golf fan. He recently had the opportunity to walk inside the ropes at a PGA Tour event with Justin Thomas and walked with Anthony Rizzo (baseball player for the Cubs, I think) and Rizzo shared with him his own battle with childhood cancer.
Q: That's so cool. Thanks for sharing! After playing in the Ace Shootout, has your understanding of the cause of children's hospitals changed?
A: It's incredibly difficult to imagine a child you have, or know going through long term treatment or care. It's a fight you don't want for any child to face. It's also a battle for the families of the children. It's a time where not only care, but support is needed. That is the part of my perspective that has changed, just how important the hospitals are for creating normalcy and care for the children but also support for the family.
Q: What message do you have for the kids at the hospital you played for in the Shootout?
A: Your strength and joy in the face of adversity inspired me. (I had a chance to meet some of the kids before we came, and their spirit was contagious.)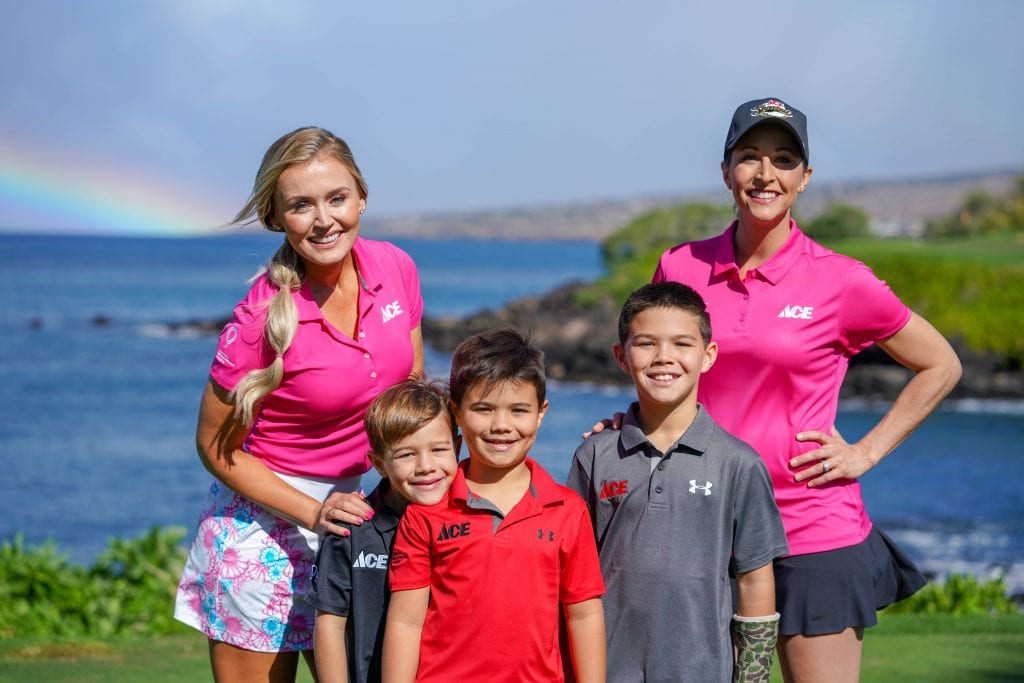 Q: Why did you decide to be a player in the Ace Shootout?
A: It was an opportunity to help my community. Arnold Palmer Hospital for Children makes a big impact in the community in which I live and I was thrilled with the opportunity to support the hospital and all the work that they do.
Q: What was your favorite part of your time playing in the Ace Shootout?
A: Getting a chance to get to know all of the people that contributed to make this event happen. It's humbling to see how many people care about CMN and the children's hospitals. They also made the karaoke night a lot better than leaving it up to the celebs!
Q: What does it mean to win the Ace Shootout to you and help kids treated at Arnold Palmer Hospital for Children?
A: I am thrilled. I was thinking about it on the last shot of the competition when I knew what it would mean if I could hit a good shot. I didn't want to leave Hawaii without giving it my all, because I know the kids and the staff inside the hospital do it everyday.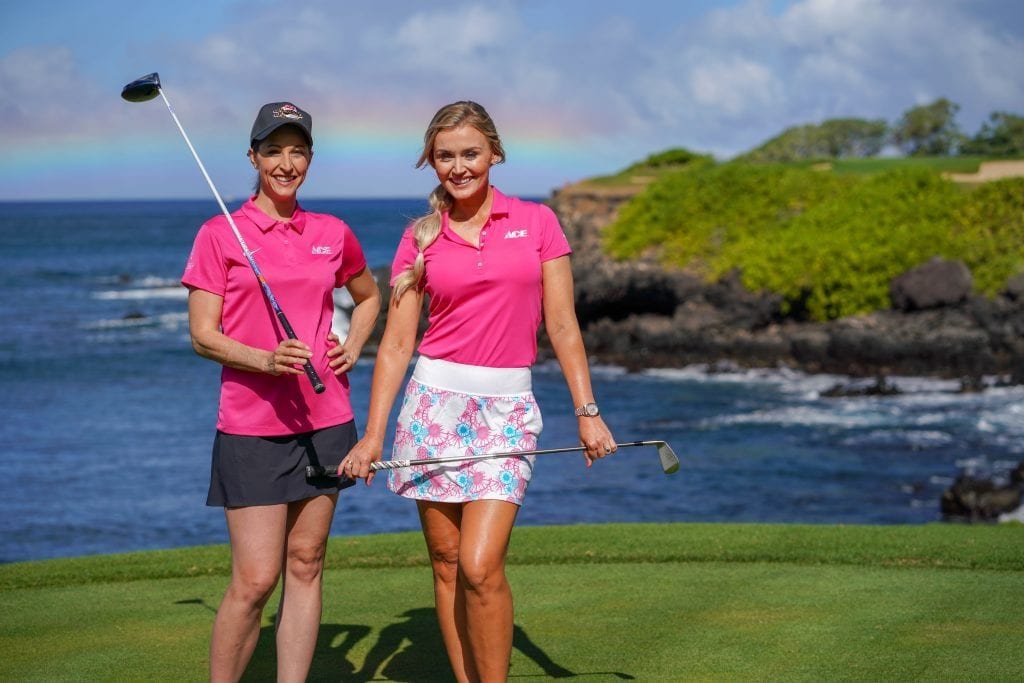 Q: We heard you were able to visit kids at Arnold Palmer Hospital for Children. What was that experience like?
A: I had an opportunity to meet with a couple of the Child Life team. An important group of people that help explain, support, and help the kids get through a difficult time. What I saw was caring individuals that didn't treat kids like patients, but like kids. I was invited to play with a 7 year old girl that built a volcano and we got a chance to watch it erupt (baking soda and vinegar) with pink glitter added. The craft project captured her imagination, creativity and I will never forget the smile and giggles that followed. I also watched as her mom took a break and had the opportunity to talk to the doctor in private. It was simple task that really highlighted why a children's hospital is so special, it's the care that they give to the whole person and whole family.
Q: How has this experience shaped your view of children's hospitals?
A: It has given me a new appreciation for what each children's hospital can mean for a community. It can be a place of comfort and not fear.
Thanks for your time, Paige! We loved having you as a player on Team Golf during the 2019 Ace Shootout. The 2019 Ace Shootout aired on March 24, 5:00 p.m. EDT on Golf Channel. Check local listing for more airings.
**Thank you to our presenting sponsor for Children's Hospitals Week 2019, Ace Hardware, for their incredible and longstanding support for local kids and families ! CHW 2019 ended with a special premier of the 2019 Ace Shootout, which aired on the Golf Channel on March 24.**