A YEAR TO REMEMBER
2019 marked the second full year that Stormont Vail Health was the local Children's Miracle Network Hospital. We celebrated the year by welcoming more miracle families, raising more awareness for our pediatric programs and services, and providing funds for our pediatric patients. We would like to say thank you to a few of our tranformational partners.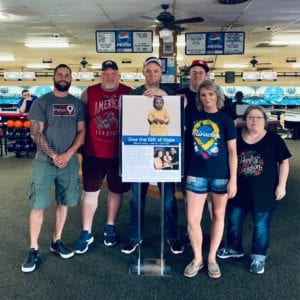 Walmart crossed a milestone in 2018 when the company surpassed $1 billion in fundraising. According to Engage for Good, this is the largest amount ever raised by a company for a nonprofit in North America. Walmart and Sam's Club passionate associates work hard to raise money for Stormont Vail Health in a variety of ways including asking for donations at the register, hosting associate bake sales, parking lot carnivals, car shows, and more. The creativity and passion of these associates is among the best in our network. Their resilient spirit is akin to that of the 42,000 Kansas kids we serve, who bravely endure their challenges with a cheerful, can-do attitude.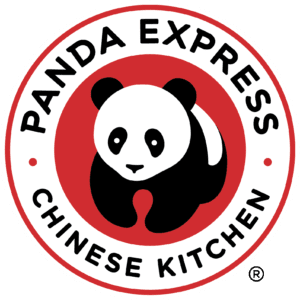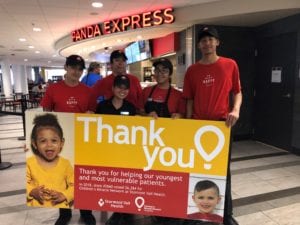 As the philanthropic arm of Panda Express, Panda Cares is powered by 39,000 associates in 48 states and supports organizations that provide healthcare, life-saving equipment, education for healthy living and research for advanced health treatments for children. Since 2007, Panda has raised and donated more than $59 million to local hospitals. The majority of funds are collected through year-round register donations by customers in each store. Panda Express associates also participate in an annual associates giving campaign. Thanks to Panda for instilling a culture of giving and hope in their local communities.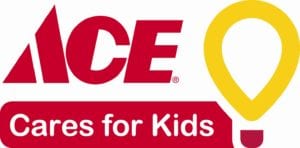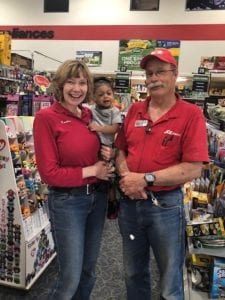 Ace Hardware and Westlake Ace Hardware had another banner year. The company raised more than $14 million through Round Up campaigns, Miracle Bucket Days, vendor programs, employee engagement, workplace giving, and more. Through multiple campaigns, Ace employees show their dedication to Stormont Vail Health by continuing to raise funds all year.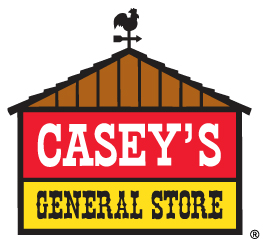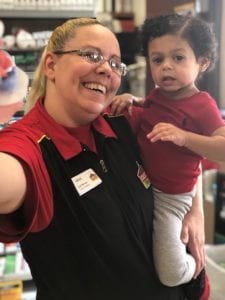 Casey's General Store introduced a new way of fundraising in 2019 – roundup! The campaign was focused on asking customers to round up their total to the nearest dollar as a donation. Casey's began fundraising for CMN in 2014 with their annual Miracle Balloon campaign during the month of February. Since they began their partnership, Casey's associates have raised more than $5.1 million for Children's Miracle Network. Casey's believes in local community involvement, and gives back in many ways. We are fortunate that one of those ways is Children's Miracle Network.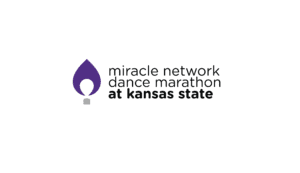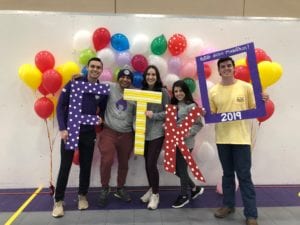 Students at Kansas State University work hard all year, fundraising and raising awareness for Children's Miracle Network. They end the year with a 6-hour event, celebrating how much they raised for kids treated at Stormont Vail Health. Since its inception, Miracle Network Dance Marathon has raised more than $250 million for kids across North America – ensuring that no child or family fights pediatric illness or injury alone.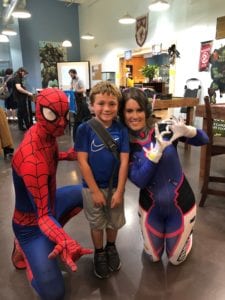 Extra Life leverages the passion of the gaming community to rally support for our local hospital. Participants fundraise year-round and pledge a day of gaming with one goal: to save and improve the lives of sick and injured kids. Since 2008, Extra Life has raised more than $50 million for Children's Miracle Network Hospitals. This year our dedicated gamers created an Extra Life group that meets once a month to figure out how to recruit more gamers and raise more money for the kids.
Thank you to all our amazing partners. We look forward to improving the lives of even more kids in 2020!