ACE Hardware donates $10,000 to Patient Assistance Endowment
Thank you to ACE Hardware for their recent $10,000 gift in support of Penn State Children's Hospital's Patient Assistance Endowment to provide families up to $500 in funding to ease the financial burden of their child's medical diagnosis, and pay for necessities like meal and gas vouchers, prescription assistance and durable medical equipment.
This gift to the Patient Assistance Endowment is in addition to a record-breaking year of fundraising in 2020 from local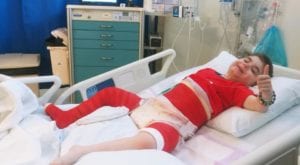 ACE Hardware partners in support of CMN Hershey. About 20 ACE Hardware retailers in central Pennsylvania and employees at ACE's Retail Support Center in Fredericksburg, Lebanon County, raised more than $120,000 to make miracles for sick and injured kids. The Retail Support Center's fundraising efforts alone jumped from about $25,000 raised in  2019 to almost $62,000 in 2020 – an increase of more than 140%.
ACE Hardware's support of Penn State Children's Hospital's Patient Assistance Fund will provide a financial "bandaid" for families to help ensure their children receive proper care and to avoid unnecessary, future hospital stays.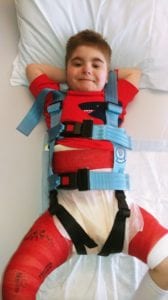 Gannon broke his femur in February and needed emergency care and surgery. Because he had to wear a spica cast on his hips and legs, Gannon also received an EZ Vest car seat gifted by CMN through the hospital's Pediatric Trauma program so he could ride home in a flat position. Otherwise, the only other safe option was an ambulance, which his mom said was the much scarier option for Gannon.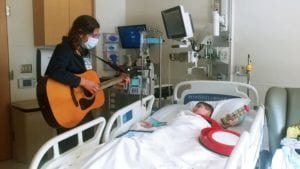 Gannon was so scared for his surgery, but a visit from music therapy – a program also funded by CMN Hershey – made everything so much easier.  He's now home and learning to use his wheelchair.
Thank you, ACE, for your incredible support of kids like Gannon at Penn State Children's Hospital in 2020 and for continuing to show up as #TheHelpfulPlace for local families in our community!