Ace Hardware Foundation Grants BBCH a $16,000 Helping Hand Donation for Newborn Medical Simulations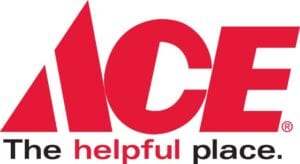 Ace Hardware has long been a proud partner of Children's Miracle Network (CMN) Hospitals. From Round Up Campaigns to Bucket Day Sales, our local Ace Hardware stores have always supported The Barbara Bush Children's Hospital (BBCH) in a big way. In addition to the various fundraisers held at our local Ace Hardware stores, Ace continues to show they are truly the "Helpful Place" through the Ace Hardware Foundation. In 2020, the Foundation provided grant opportunities to CMN Hospitals to fund specific projects or programs. We are grateful to announce that the Ace Hardware Foundation awarded BBCH a $16,000 grant that will support our hospital's efforts to improve newborn outcomes in rural Maine hospitals.
Maine is currently the most rural state in the U.S. with more than 60% of its population living in rural communities. While there are 26 birthing hospitals across the state of Maine, the low population in those rural areas means that the majority of those hospitals average less than one birth per day. Sadly, infant mortality has been shown to be higher in hospitals with low birth rates.
In an effort to support Maine's rural hospitals, BBCH developed a newborn training program that supports outlying birthing hospitals across the state. Launched in 2019, this program offers medical providers in rural communities the necessary training to respond to a newborn struggling to breathe after birth. This includes newborn resuscitation.
A scary but very real issue, nearly 10% of newborn babies need some assistance breathing after birth. Newborn medical simulations and ongoing training will give healthcare providers across our state the opportunity to practice lifesaving skills without compromising the health and safety of our patients.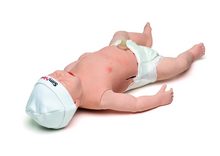 While BBCH is home to a successful in-house medical simulation program, it's impractical for rural healthcare providers to travel to Portland in order to receive this necessary training. Instead, BBCH is utilizing technology to provide tele-simulation trainings to our rural hospitals. The $16,000 grant from the Ace Hardware Foundation will be used to purchase a SimNew B Light newborn manikin. This highly-specialized newborn simulator can mimic a real-life infant in distress. The state-of-the-art manikin will be provided to a rural Maine hospital and will be used for ongoing training sessions with BBCH healthcare providers.
The goal is to eventually provide all outlying MaineHealth hospitals with their own newborn manikin, which will be used for ongoing tele-simulation trainings. This will not be an easy task, as setting up this training program costs $50,000 per training site.
As we continue to build this tele-simulation program, we want to express our gratitude to the Ace Hardware Foundation for their incredible support. Ace is truly a helpful and generous place, and we feel lucky to call Ace Hardware a proud partner of our CMN Hospital. Thank you for helping give even our littlest patients their best shot at a healthy, joyful life.
If you'd like to learn more about our medical simulation program, please take a moment to watch the video below, which showcases our simulation center.