Ace Hardware: Our Red Vested Heroes
Throughout the community, our friends at Ace Hardware are known as the helpful place for so many reasons. They are the helpful hardware folks when it comes to all things home, hardware, and more. Not only have they kept their doors open to serve their community members during the COVID-19 pandemic, but they have also rallied together to continue fighting for the kids treated at Orlando Health Arnold Palmer Hospital for Children. We are so grateful for their giving spirits and hearts for every campaign, ask, or event they participate in.
To keep the celebrations going, our team was thrilled to present awards to the top fundraising locations from 2019. Congratulations to the following "Red Vested Heroes":
Highest Overall Fundraising Location 2019:
Ormond Ace Hardware ($10,444)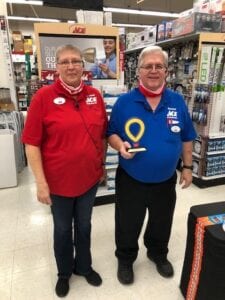 Second Highest Overall Fundraising Location 2019
West Melbourne Ace Hardware  ($6,413)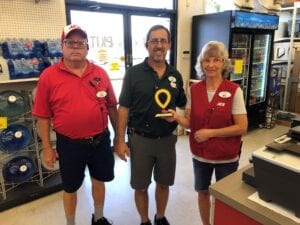 Third Highest Overall Fundraising Location 2019
Ace Handiman Hardware ($6,218)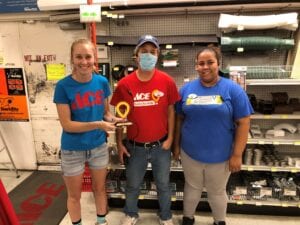 The "You've Nailed It" Award is given to the store with the highest percentage increase in fundraising from year over year. Congratulations to our 2019 winner:
Route 46 Ace Hardware (1702% Increase)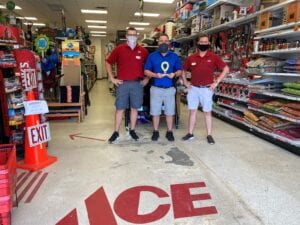 Thank you to all of our dedicated Ace Hardware associates, and the generous Ace customers, throughout Central Florida who support Orlando Health Arnold Palmer.