Ace's Bucket Days Are Almost Here Again!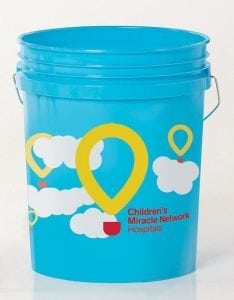 It's almost that time of year again – time for Bucket Days at your local Ace Hardware!
From August 6 through 8, you can visit Ace Hardware and make a $5 donation to their local CMN Hospital for a limited-edition, five-gallon bucket. You'll receive 20% off almost everything that can fit inside the bucket! What a great way to get what you need to finish up that last minute end-of-summer project AND support families who need it the most!
Thanks to all our wonderful Ace Hardware partners for working hard to improve the lives of local kids. You're the best!