Central Illinois Ace Hardware stores raise over $85,000 for kids!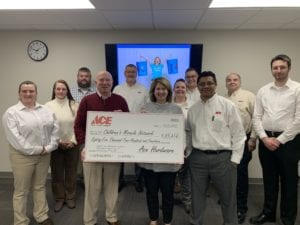 Congratulations to George and Lucy Preckwinkle and the Central
llinois Ace Hardware
s for raising over $85,000 in 2019 for kids treated at children's hospitals including HSHS St. John's Children's Hospital! Central Illinois Ace Hardware stores are committed to "rounding-up" for the kids at the register and they've seen amazing results in their fundraising!
Check out this video
of Champion Child Madison Austin visiting Ace Hardware stores during their Bucket days promotion.