End of Year Wrap-up
As the end of the year quickly approaches, we would like to say MAHALO to all those that made 2018 a successful year!
So many wonderful moments throughout the year we would like to celebrate!

2018 Started off with Duke & Kapono Pavao being named the 2018 Ace All-Stars.

and Kayle Osai was named Kapiolani Children's Miracle Network Champion!
   
Credit Unions like Aloha Federal Credit Union and Hickam Federal Credit Union showed their support in various ways!
 
   
  
   
  
COSTCO Wholesale went into May's Month of Miracles wholehearted and raised RECORD-BREAKING numbers. Our 2016-2017 Champion Julie was on the cover of General Mills Cinnamon Toast Crunch, Costco Kapolei had visits from their very own Maui, our 2018 Champion Kayle stopped by ALL locations and our Costco fundraising Champion Vince Hill celebrated 25 years with Costco!!!
  
IHOP National Pancake Day was a blast and involved volunteers across the islands!!! All wore different hats (or crowns!)
       
We  had wonderful National Partners such as Marriott, Express Employment, Gamestop, Nordstrom, Walgreen's, Aflac, Microsoft, RE/MAX (Kauai) , Alex and Ani, United Networks of America (Hawaii Rx), Paul Mitchell Schools and Marriott participate in fundraising throughout the state!

   
WALMART broke records by being the first to reach the ONE BILLION DOLLAR mark in fundraising for Children's Miracle Network! Hawaii celebrated with one of the founders of CMN, Marie Osmond herself! Marie was in town celebrating her 27th birthday here in Hawaii. Her number one priority was to stop by Kapiolani to say hello to the staff and patients of the hospital!
   

ACE Hardware really had a blast with us this year! How could they not?! The 2018 Ace All-Stars Duke and Kapono kept us all on our toes and were the perfect example of kids that utilize our hospital but live everyday to the fullest! 2019 will be an exciting year for them as they head to Children's Hospital Week in Orlando, Florida!
  
Panda Express is gearing up to announce their 2018 totals and it is sure to be a record breaker for them. Miss Hawaii Penelope Ng Pack even spent part of the year celebrating with their staff from across the islands at their regional meeting and the top fundraising location.
  

When it came to events, Kapiolani Children's Miracle Network Hospital reached for the stars. Events like Radiothon 2018, Children's Hospital Week and Extra Life continue to grow with the help of our National and local partnerships.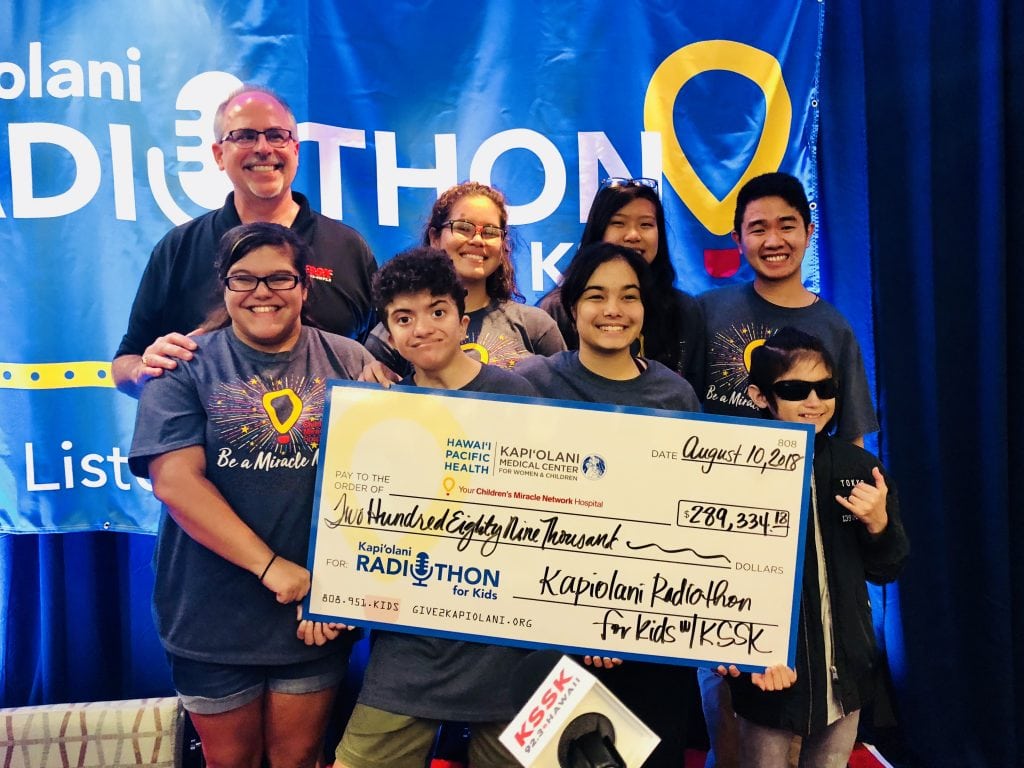 Thank you all for your continued support! Here is to a successful 2019!