Get Fall Supplies, Help Kids at Ace Hardware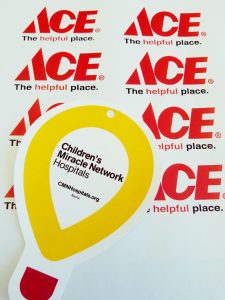 The leaves are changing and that means raking and other fall yard work is just around the corner. When customers visit their local participating Ace Hardware to purchase their fall supplies they can also make a donation to their local Children's Miracle Network Hospital.
The annual Ace Hardware fall fundraising campaign is currently underway at participating locations and runs until Oct. 3. Customers can donate $1 for an Ace Hardware icon, or donate $1, $3, $5 or more directly through the PIN pad at participating Ace stores. All funds donated at a participating Ace location go directly to that market's Children's Miracle Network Hospital.
Make a donation today!