#GratitudeWeek2020 Recap
As #GratitudeWeek2020 comes to a close, know that we are grateful for you every day of every year. But this week gave us a chance to bring you face-to-face with specific ways your gifts create miracles for kids at Penn State Children's Hospital. Here's a recap.
RESEARCH: You help create new knowledge. One recent study looked at the post-traumatic stress level in parents who had children in the Neonatal ICU.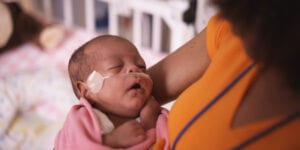 PATIENT CARE: You support programs like Child Life, Music Therapy, Art Therapy and The Hummingbird Program, which provides coordinated care for children like Malaya who have serious, complex health problems.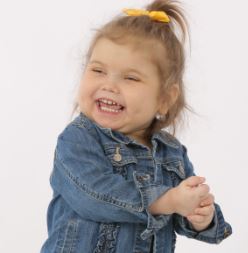 EQUIPMENT: You fund state-of-the art equipment that other hospitals simply don't have. Miracle Child Stella needed this portable CT scanner just a few weeks ago. It gives doctors the chance to obtain head imaging on children who are too ill to leave the Pediatric ICU for testing. Stella is now home and well!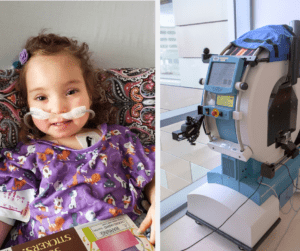 EDUCATION: You train future miracle makers. Gifts have purchased equipment for the hospital's simulation lab so medical staff and students can practice life-saving interventions on high-tech manikins.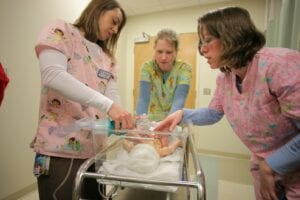 We also hosted a virtual chat with our 2020 Miracle Child Champion Owen and enjoyed a #DollarsAtWork art therapy activity.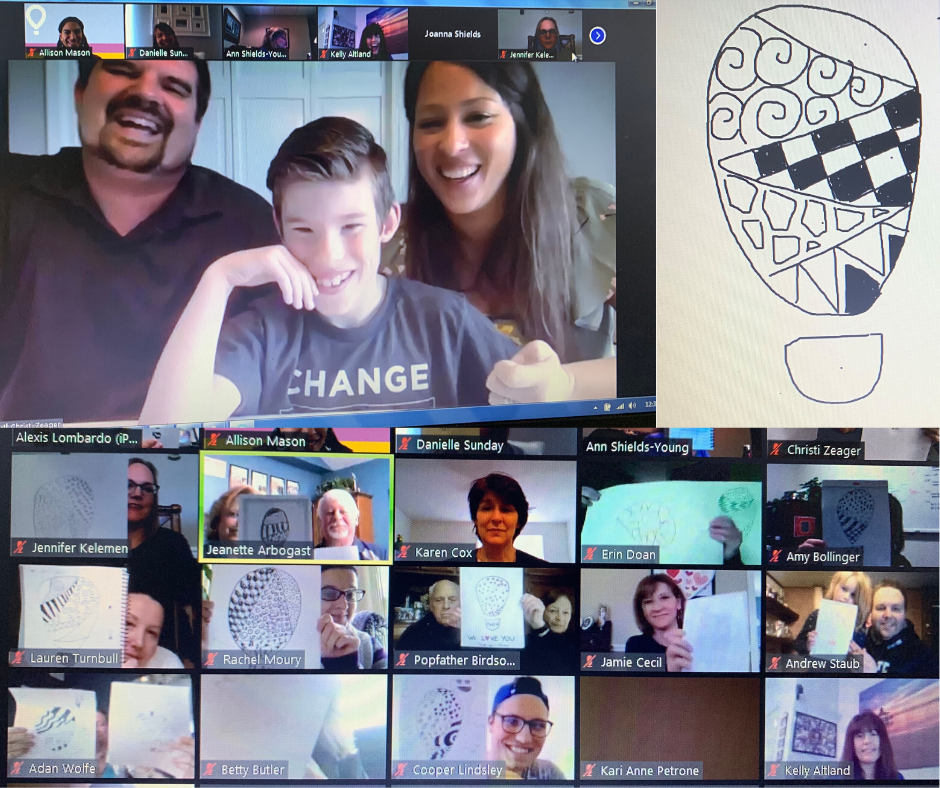 Miracle Kids also revealed our top 10 partners in their own fun way. Thanks to **ALL** of our partners and donors like you, we raised $4.6 million in 2019-20 to fund the programs and services that give sick and injured kids the #GiftofGrowingUp!
Additional partner totals: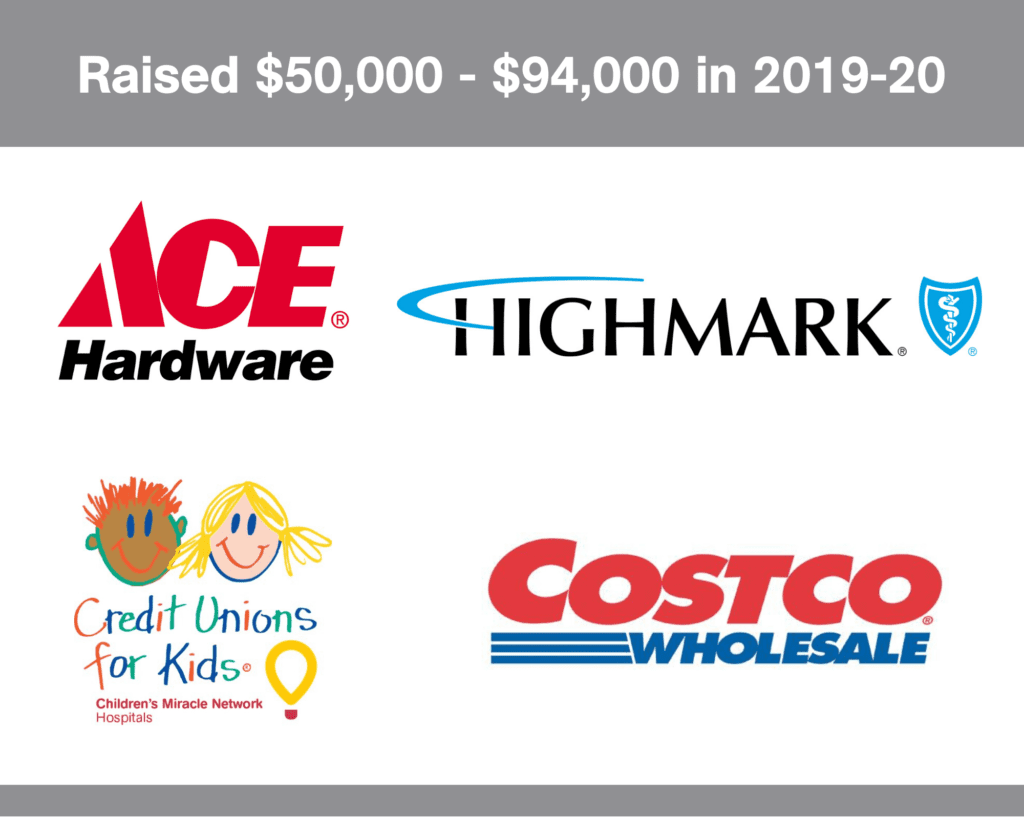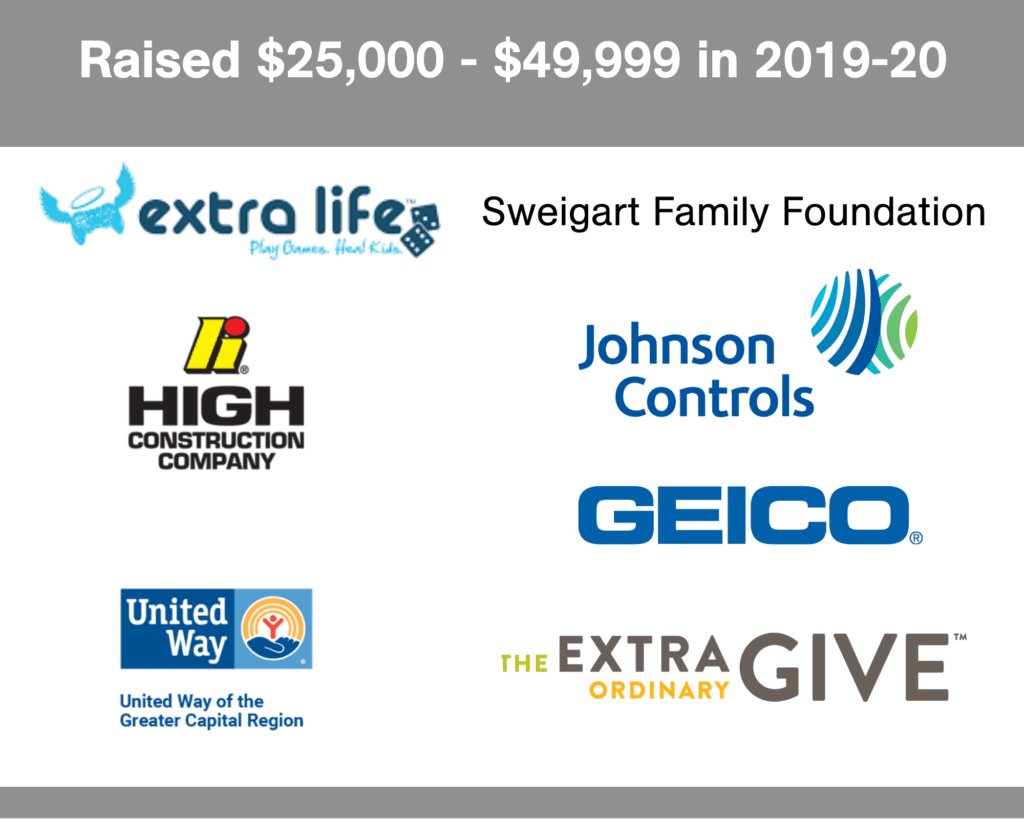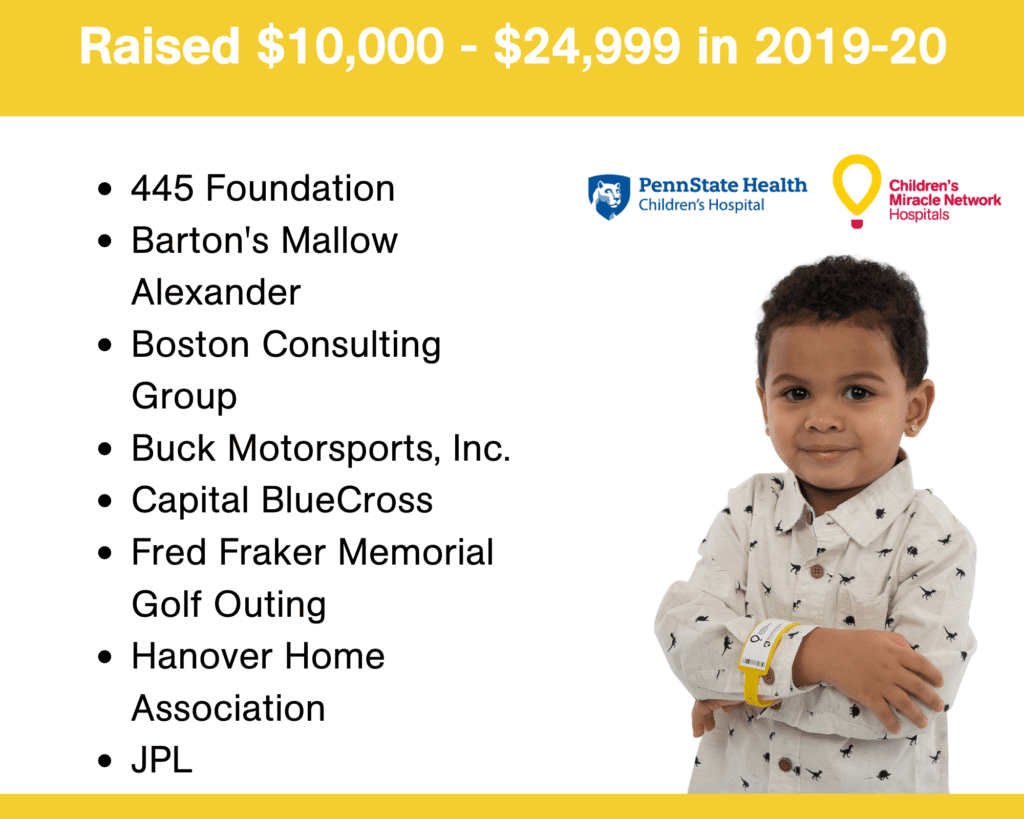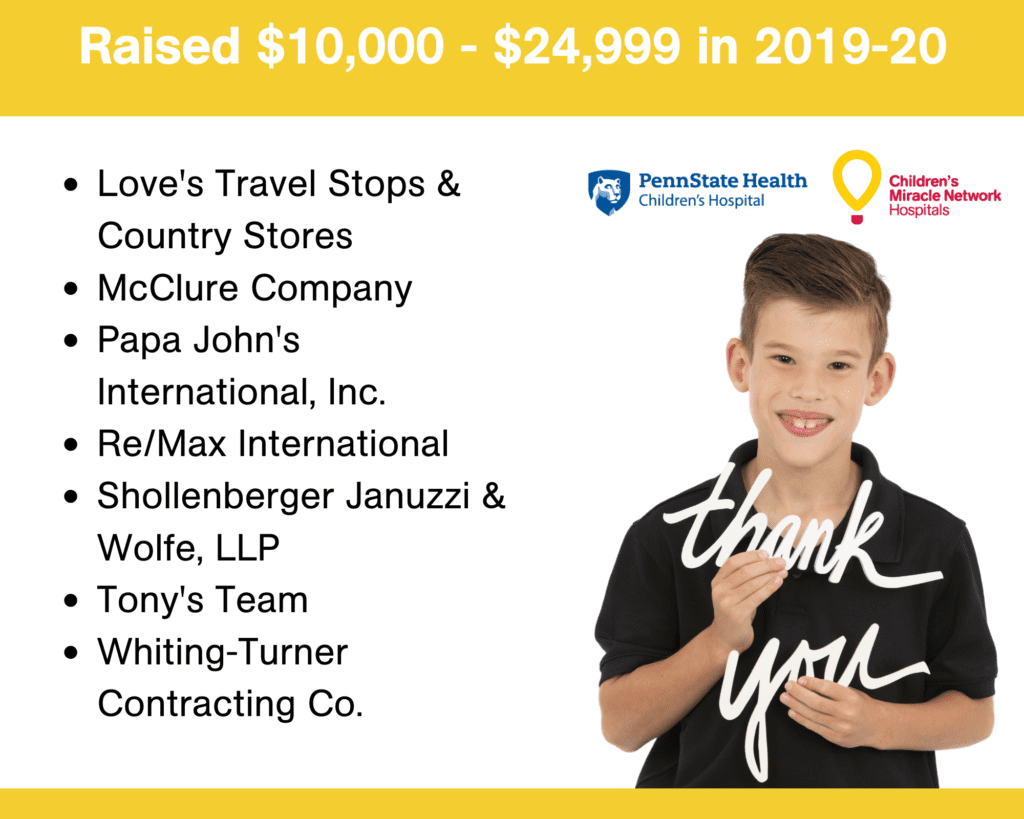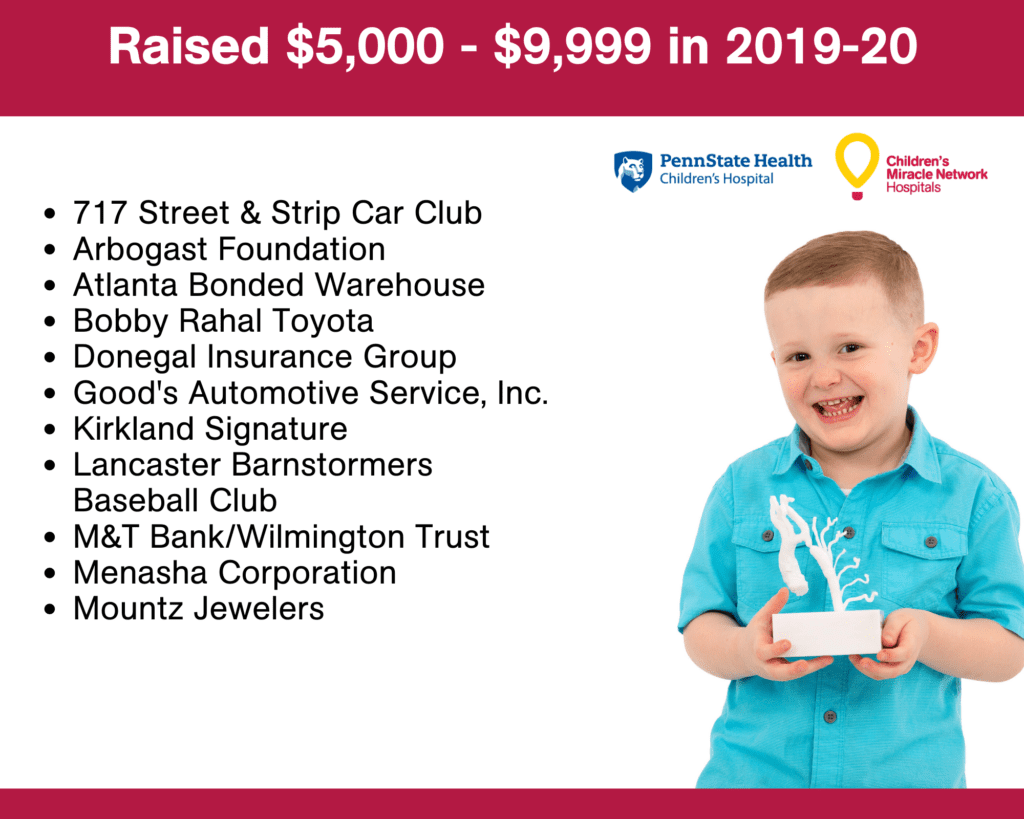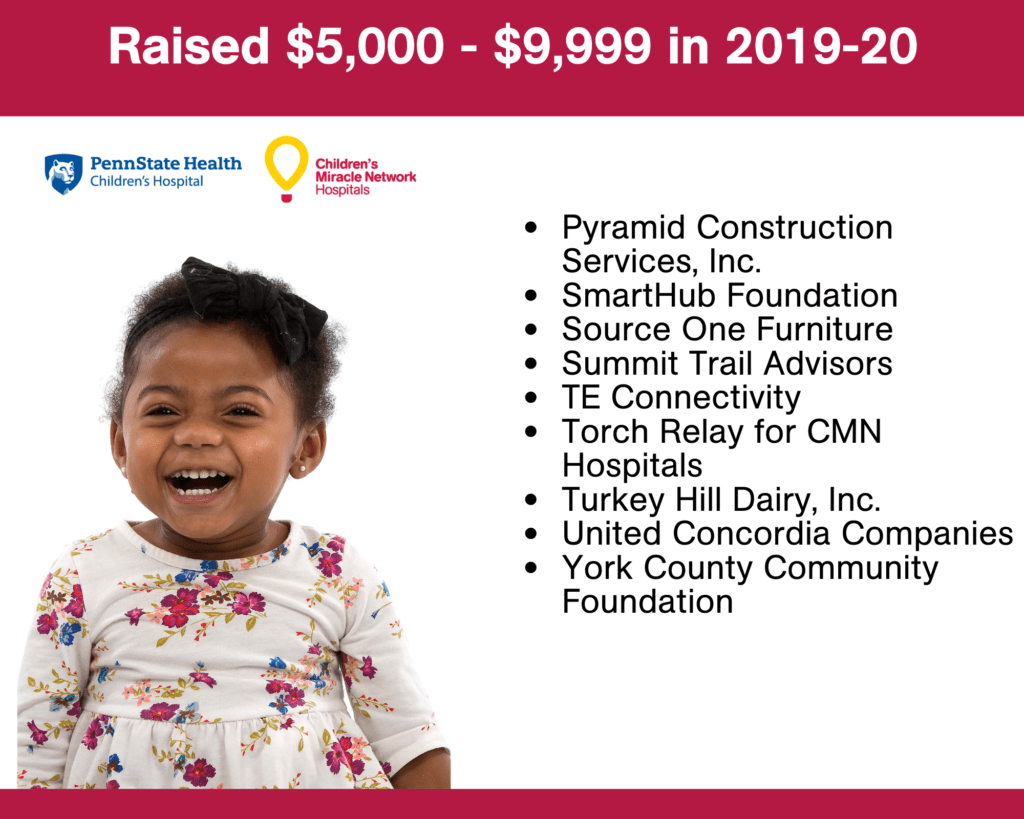 2020 is proving to be a challenging year for our organization with many events being cancelled or postponed. But we know we won't face these setbacks alone. We have you. And for that, we are so grateful.
Thank you. #heroeslooklikeTHIS