Help Ace Hardware Make Miracles ✨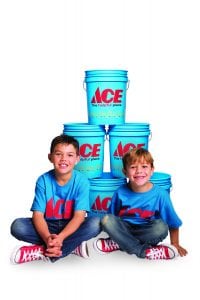 Get your #MiracleBucket this weekend! Help Ace Hardware make miracles for kids at Children's Hospital in three easy steps! From Friday, August 3 – Sunday, August 5:
1️⃣ Make a $5 donation to Children's Hospital.
2️⃣ Get a bucket!
3️⃣ Get a 20% discount on almost anything that fits in the bucket!
Participating locations are Harry's Ace Hardware on Magazine Street and Metairie Road. Thanks for your support ???