Local Ace Hardware Locations Donate Over $5,000 in Books to the Building Blocks of Literacy Program
The ACE Hardware Building Blocks of Literacy Program founded in 2018 brings the joy of reading to our patients and families. This program ensures every child and their siblings have books to read while in our hospitals. Over the course of the program thousands of books have been gifted to our patients and families ensuring they can learn and grow even when they are away from the classroom.
Chief Marketing Officer, Michelle Leopold and Marketing Manager, Beulah Vega of six local ACE Hardware locations took it upon themselves to make sure the hospital book carts were fully stocked up for a Summer full of reading. "We're always grateful to give back to our community – so when we knew the hospital could use more books, we knew we could help by turning on the round up your change feature at the registers at all six of our locations during the entire month of June," Leopold said.
"All month long cashiers and team members educated customers about the books that are given at our local UCSF Benioff Children's Hospital in Oakland, and they were delighted to get behind the book effort," said Vega.
The round up campaign was successful, resulting in $5,081.46 that was used to purchase books. The books spanned across all grade levels and multiple languages assuring there was a book that every child could enjoy.
Ace Hardware's contribution to our School Program is incredibly impactful. The School Program at UCSF Benioff Children's Hospital Oakland has a 30-year history of helping students learn and grow while they are in the hospital. In an environment often full of unfamiliar faces and noises, our classroom and dedicated staff provide a sense of normalcy and community, customizing curricula and experiences to meet each student's needs and interests.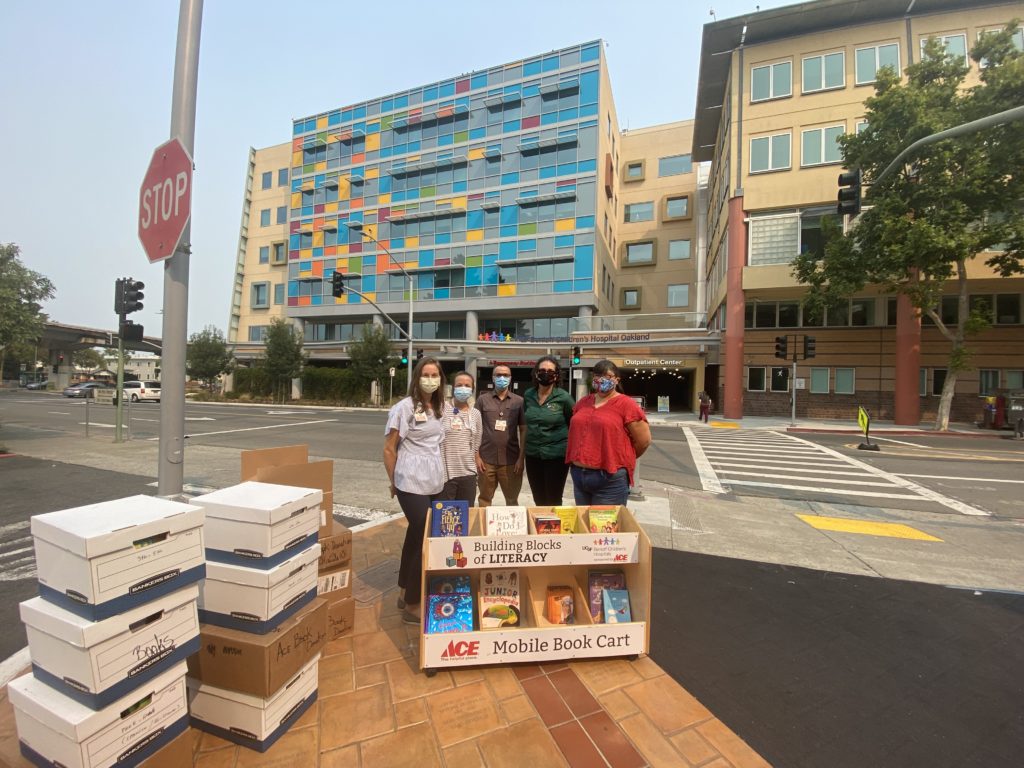 Thank you, Michelle, Beulah and the entire team at the six different bay area locations (Oakland (Laurel Ace), San Francisco (Standard 5&10 Ace), San Rafael (Marin Ace), and Oakley Ace, Pittsburg Ace, and Antioch Ace).