Save and help kids with ACE Bucket Days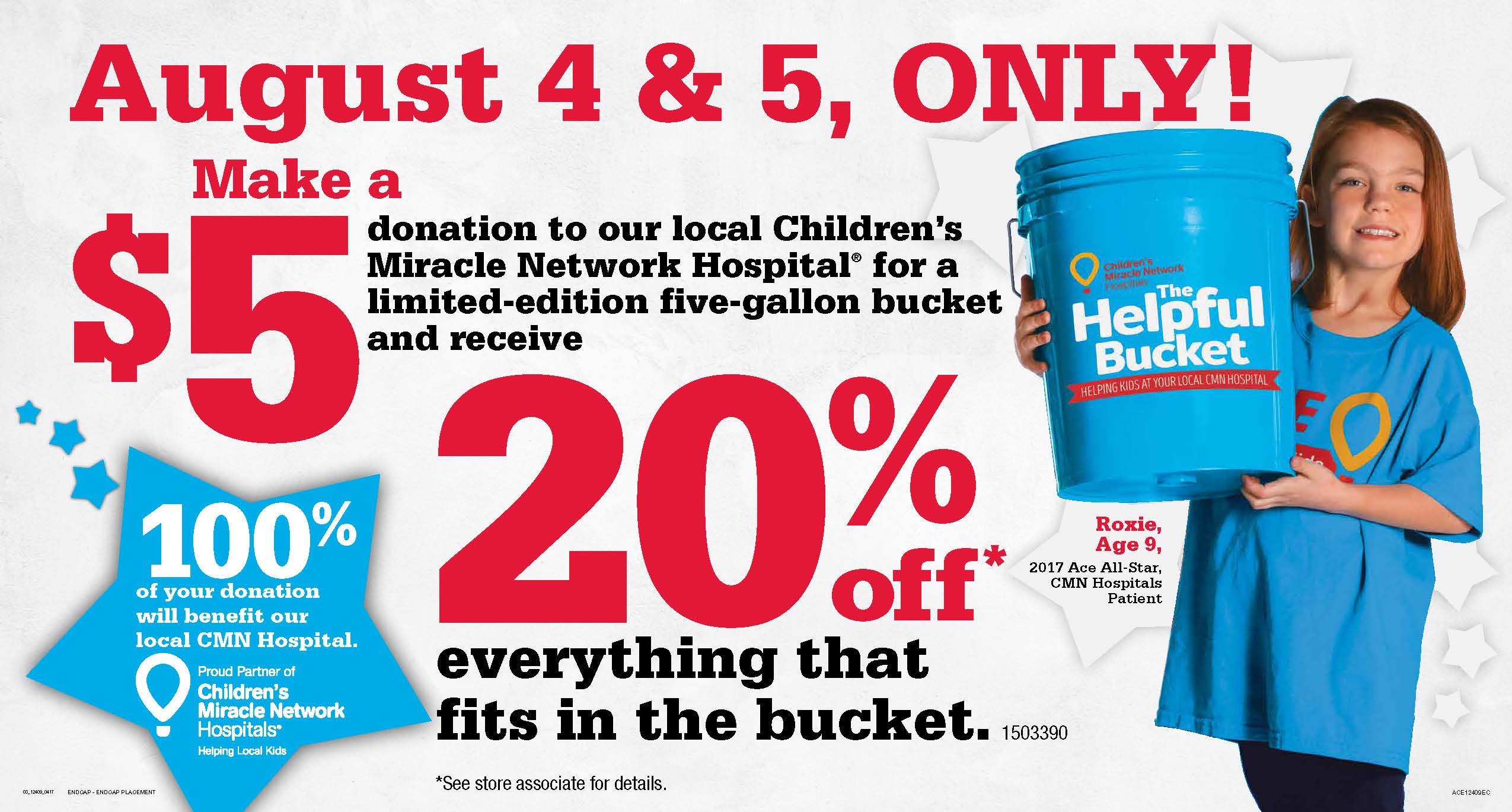 Here's the perfect reason to tackle your summer home or garden project!
Donate $5 to #CMNHershey at your local participating ACE Hardware Friday and Saturday and save 20% off of everything you can fit in your "helpful bucket!"
And bring the whole family to the Bomberger's ACE store in Lititz on Saturday and enjoy food, games, a bounce house and more to benefit #CMNHershey! Print the coupon below for extra savings. Thank you!