Start Your Spring Cleaning by Rounding Up for Kids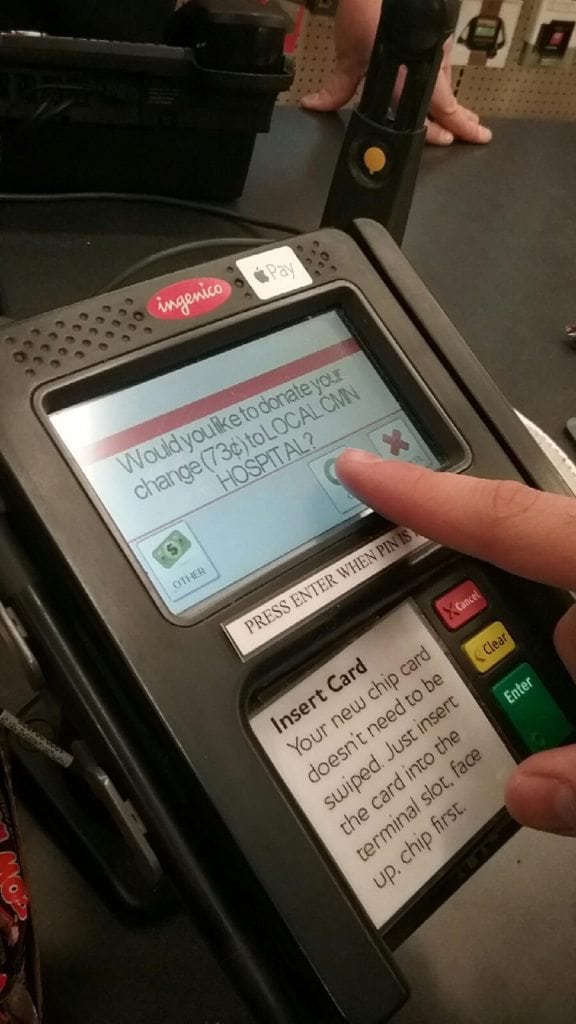 The annual Ace Hardware  "Round Up for Kids" spring campaign starts April 1 and runs all month.
Customers at participating Ace Hardware locations can round up their purchase by donating their change when they check out. The proceeds from doing so directly benefit the Children's Miracle Network Hospital in their local area.
These donations help fund life-saving pediatric care for local kids just like Roxie Schopp, the 2017 Ace Cares for Kids All-Star. Roxie is a courageous cancer survivor. Donations to children's hospitals are used to fund a variety of programs that help sick and injured kids get the care they need so they can go back to living healthy and active lives. Check out Roxie's story below.