Team Football Wins 2017 Ace Shootout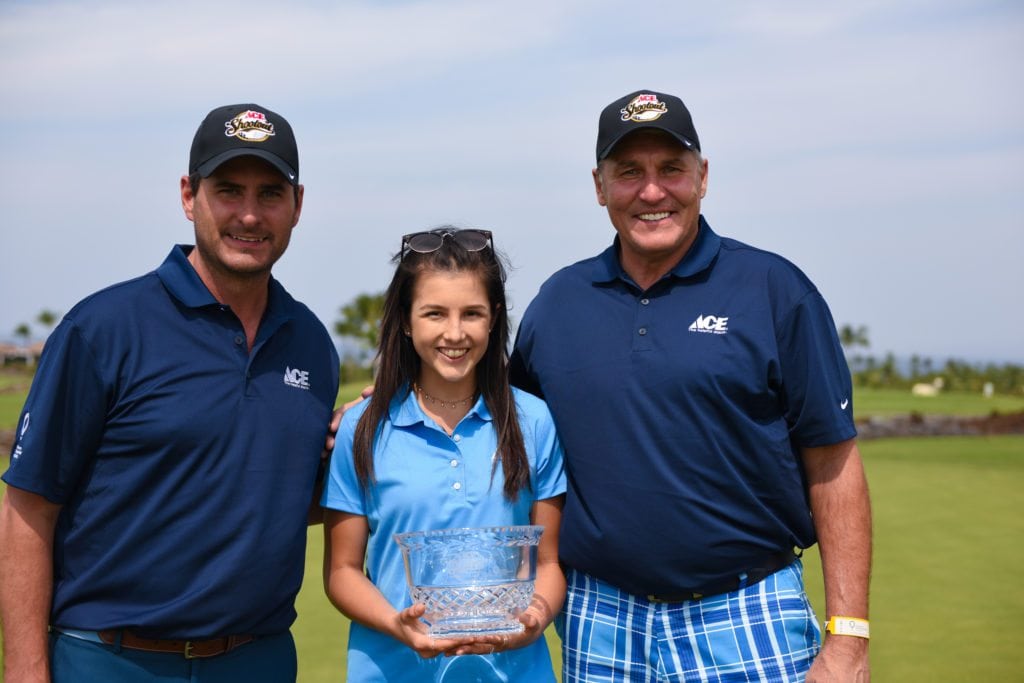 The 2017 Ace Shootout premiered on Golf Channel last night with Team Football taking home the championship.
Mark Rypien and Mark Bulger led Team Football to victory with a near flawless performance in each of the challenges. Not only do they get bragging rights for the win, they also each won a donation for the hospitals they represented. Marc Bulger played for Monroe Carrell Jr. Children's Hospital and Mark Rypien for Sacred Heart Children's Hospital.
2016 Ace All-Star Kasey Harvey presented the championship trophy to the players. When asked by co-host Bill Engvall how he felt about the win, Bulger replied, "Getting to meet Kasey was the most special thing to me."
The Shootout will be re-broadcast on Golf Channel on April 24 and 25. Check your local listings for times.